Welcome back to The Tonight Show I'm your host Chung Lao.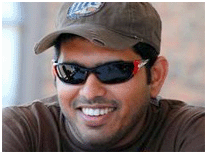 Ajayan Venugopalan. The 2nd director as well as script writer for the series Akkara Kazhchakal. What's impressed me most about this series, has been the depth of its writing. There's a lot of corny, business as usual series out there, but AK has hit on a level with humor you weren't expecting. Yes, you have the typical family, but its how they interact that's entertaining.
No matter what great actors a series may have, or great special effects, if the script isn't there. Pointless. Its extremely challenging to write a good script, and to do it consistently, infinitely more so, but AK's doing just fine. Enjoy.
Posted on March 2, 2009

---
Chung Lao: Ajayan, thanks for being interviewed here at IndaPhatFarm.com How are you?
Ajayan: I am doing great ! .. It has been a great start of the year for us; especially because all our recent episodes have been well received
Chung Lao: Where did you grow up?
Ajayan: I was born and brought up in Palakkad, Kerala. Though as part of my education and my work I have travelled and stay in many cities and towns in Kerala.
Chung Lao: When did directing/script writing become a passion in your life?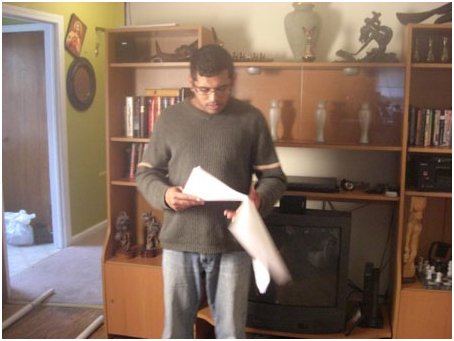 Ajayan: I guess it started after I began to enjoying cinema as an artistic expression. Maybe it was during my college years when I used to bunk classes to watch all the new releases. It start of as any other teenager interested in movies but my uncle Mr. P.R Nathan during that time did few movies with Bharathan and Kamal. So I should say, I was kind of exposed to the making movies and serials in that way.
It was always something I wanted to do but its after meeting Abi Varghese that I began to give scriptwriting and direction a serious thought.
Chung Lao: Where did the idea for Akkara originate from?
Ajayan: Well, it all started with Kairali T.V's Mr. Jose Kadappuram calling us to know if we are interested in a doing a half hour show for Kairali T.V. During that time, me and Abi where seriously looking for some opportunities to get hands-on experience on doing something like this.
After few discussions, we realized that there are unique struggles and experiences as an Indian-American immigrant which would be comically presented in a the sitcom format.
Chung Lao: I know that you all have other jobs, how does the shooting schedule work for Akkara?
Ajayan: Ya …It is a bit of challenge. I work as a Technical lead for a Fortune 500 company similarly all the cast and crew of Akkarakazhchakal have full time jobs. All the cast and crew set a day off on the weekends for the shoot . But sometimes; depending on the length and content of the episode this could stretch beyond a days shoot . Then we meet after work to get the scenes completed.
Chung Lao: Was it hard to get the cast members involved initially in this project?
Ajayan: No. Jose Valiyakallumkal(who plays George) and Sajini Sachariah(Rincy) where the first 2 actors we talked to regarding the show and they where very enthusiastic about it .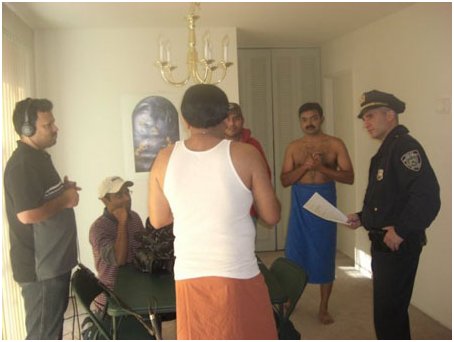 Same was the case with all the rest of the cast. Its talent, dedication and enthusiasm of these artists, which is the reason for the success of Akkarakazhchakal
Chung Lao: What types of reaction/feedback have you gotten from fans of the show?
Ajayan: It has been very positive so far. I have heard many comment that it doesn't feel like sitcom; it more like a funnier take on their real life : so its great to hear that people to could relate well to show. But I think the best feedback I got was from a teenage boy(maybe the age of Matt in AK) that this show helped him understand his parents better and where they are coming from J
Chung Lao: One of the great things about what you've created are the memorable characters, the chemistry they have, and the fact that everyone can relate to a character on the show. Whether it's George's "Homer Simpson-isms", or Appachen's big mouth. Was that intentional, or did lightning strike?
Ajayan: I think it's a bit of both. All these actors like George, Girigiri and Appachan have an excellent chemistry on screen. I guess the dialogues and screenplay are just part of it; the other aspect comes because of the real life camaraderie we have with each other
Chung Lao: What directors do you admire?
Ajayan: There are many. I admire Padmarajan, Sathyan Anthikad, Bharathan, Guru dutt etc from Indian movie industry. Martin Scorcesse, Stephen Speilberg, Kurasowa are few of my 'international' favorites
Chung Lao: What are your favorite films?
Ajayan: Oh that again is a long list ; OK the few that come to my mind are :
12 Angry Men, Matrix, Amelie ,City of God, Shawshank redemption, Seven Samurai , Thoovanathumbikal, Kireedom, Vaishali, Manichitrathazhu, Sandhesham etc etc
Chung Lao: Will there be any blooper reels released?
Ajayan: We are planning to release the blooper as part of the future DVD release.
Chung Lao: Describe for us, one of the funny moments in filming Akkara.
Ajayan: There are many. With Josettan around there are no shortage of jokes.
I remember the scene where George says: "Hi Rincy, this my wife Candy. No opposite opposite". I think we took like 30-40 takes to get it right because we where bursting into laughter every time we where shooting that scene. Finally Abi asked everybody except George and Candy to go out of the set so that he could finally shoot it. Even then, if you can listen closely to that dialogue you could hear us bursting in laughter sitting in the next room J
Chung Lao: Where do you want to take Akkara? Also, how long do you want the series to run?
Ajayan: We are planning to end it by 60 episodes for now. Well we never know ; we might comeback to it later if we see that there are more stories to be told. J
Chung Lao: Where can people watch future episodes of Akkara, and will they be available for purchase?
Ajayan: Yes . We will be launching the DVDs very soon. We will updating our website www.akkara.tv with details about the DVDs soon.
Chung Lao: When it's all finished, what do you want the legacy of Akkara to be?
Ajayan: I think I want it remembered as a good ,clean comedy show rooted in reality.
Chung Lao: Lastly, leave us with a parting thought.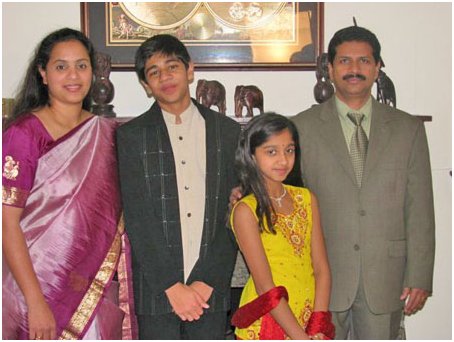 Ajayan: Well first I would like to thank IndaPhatFarm for having this interview. I would also like this opportunity to thank all the viewers of Akkarakazhchakal for their great support and their genuine criticism. This started off (and still is ) small budget show created by few amateur artists who is passionate about it . We didn't have any sort of advertisement campaign to get the word out about the show and it was each one of you who mailed your friend or sent a scrap on Orkut help this show get such popularity. So I would like to thank you all for that.
I also want to acknowledge the great humor and aesthetic sense a Malayalee has to laugh at ourselves. We are proud of catering to such a wonderful and educated audience.
Chung Lao: Thanks Ajayan. Next up on The Tonight Show is Sajini Sacharaiah, who plays the role of Rincy on Akkara Kazhchakal!
Keep it locked in. Welcome Home.
---
Back to the Tonight Show | Back Home