Welcome back to The Tonight Show I'm your host Chung Lao.
Ama Pipim,

aka AMA, aka AKA, aka Mrs. Babatunde.

Singer Extraordinaire. Leader. Hilarious. An Example. She's also a certified preacher of the watermelon gospel.

Well, I've known Ama since way back in the day. There were no computers or forms of writing back then, so I'm glad I'm able to interview her now that we're in the 21st century. Enjoy this one...

Posted on April 10, 2006

---
Chung Lao:
Ama, how's it going?
Ama: Still breathing so I would say pretty good.
Chung Lao: For our viewers who don't know you, where did you grow up?
Ama: In the Washington Metropolitan Area
Chung Lao: Many of our viewers are interested to know what young Ama was like when she first discovered her passion for singing? How old were you?
Ama: Ahhhhh? I think it was the time Brother "Junior" asked me sing for a special Sunday meeting when the young people were doing their thing, I was 5 yrs old.
Chung Lao: For those of us who are vocally challenged, what can we do to improve?
Ama: For the totally tone deaf: "Prayer Changes things", for everyone else good vocal warm ups, breathing exercise, etc.
Chung Lao: Does singing run through your family's veins? (Think Von Traps from the Sound of Music)
Ama: For those of you who knew my grandmother, she was always trying to sing somebody a song. Even though they didn't understand her J.
Chung Lao: What song lyrics best describe your life up to this point?
Ama: Mary Mary's I just can't give up now, come too far from where I started from; nobody told me the road would be easy and I don't believe he's brought me this far to leave me!
Chung Lao: Have you ever considered writing your own lyrics?
Ama: Once, but by the time I tried to write it down I couldn't remember it!!! LOLOLOL
Chung Lao: Which musical artist has influenced you the most, and who are your favorites?
Ama: Kim Burell, Mary Mary, Richard Smallwood, Tye Tribbett, and the list goes on and on.
Chung Lao: What songs are a must for the ipod revolution?
Ama: Tye Tribbett - No Way,
Chung Lao: In all seriousness, have you ever thought about trying out for American Idol?
Ama: Actually I entertained the thought last year. However, I was out of the country at the time auditions were held.
Chung Lao: What do you think of IndaPhatFarm.com?
Ama: It's eclectic
Chung Lao:
List your favorites:
A. Book(s):
BIBLE
B. Car(s):
Hummer H3

Mercedes S-Class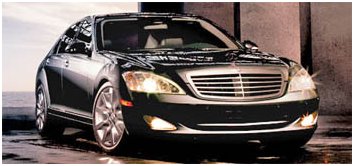 C. Countries to Visit and why:
Dominican Republic-beautiful people, awesome foods, the beaches are to die for! Costa Rica, peaceful, beautiful terrain, volcanoes, and the rain forest exemplify the intricate details of God's creation.
D. Food(s):
Arroz con gandules, Carne guizado, Brown stew chicken, Bust up Shut and Curry chicken, Jallof rice, etc.
E. Chocolate:
White Chocolate w/pralines.
F. Hobbies:
Traveling.
G. Season, and why:
Spring, warmth of the colors.
H. Concert Experience:
The First Concert for Howard gospel choir, when Kwaku and Min were in the choir. My Dad came with us, and ahhhhhh it was quite embarrassing watching this guy jam to gospel.
I. Sibling:
Akua.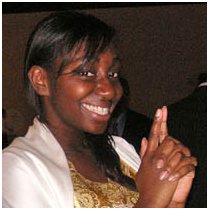 Chung Lao: Was the slow response to Hurricane Katrina due to the fact that most in the devastated areas were black? Who is to blame in all of this?
Ama: I don't think it was so much black or white as it was rich or poor. But reality is, the majority of the people left stranded in LA were African Americans. No comment on whose to blame I need more than a paragraph "to go there".
Chung Lao: What job could you absolutely NOT DO?
Ama: Zoo's Elephant Keeper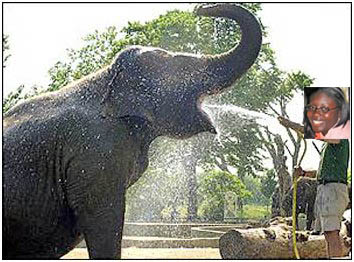 Chung Lao: Thoughts on George W?
Ama: doh!
Chung Lao: What's defines a "good" vacation?
Ama: One spent making yourself useful, where the little you do has a major impact on someone's life. (Mission Field)
Chung Lao: I know you have many, but tell us a personal story of the Lord's faithfulness in your life.
Ama: May 11th 2001. I was in an armed robbery the day after my 21st Birthday. I looked down the barrel of a gun and I have not been quite the same. God protected and spared me when he did not have to, for that I will always be available to him. Job said, Though he slay me yet will I trust him.
Chung Lao: How does it feel to be an aunt?
Ama: Haaamazing! I am so happy that everyone's on schedule. So by the time I start I'll have baby sitters!! Cuz that's a big concern :)
Chung Lao: Hail to the Redskins! What's your prediction for this year's team?
Ama: Ok so we didn't make it in 05!! This year the Skins will be at the Super Bowl and will bring it home. But don't quote me!!!!!
Chung Lao: What is something you can't stand in a person?
Ama: The lack of Common Sense!!!
Chung Lao: I can keenly remember a time before the DC choir was scheduled to go up, Ama was like, if you don't know the lyrics, just do the watermelon. Brilliant. What is this exactly, and where did you learn this?
Ama: From my Master Instructor Ms. Moses, who received that tid bit of choir wisdom from her former choir Director at U of M.
Chung Lao: When can we look forward to a guest appearance by Ms. Babatunde?

Ama: The last time I spoke to her she said, she is free once she has: Cleaned de entiya house, milked de cow, washed clothes, goes to machola (market), made chop (cooked) and gone to chech (church). She will be free say 7 pm. :)
Chung Lao: Give our viewers the 411 on what happened to DCZ Finest this year, and how we're looking in 2006.

Ama: Last year we had the heat, awesome players and defense was definitely better than the year before. Everyone worked as a collective unit. However, we started to cool down when "the going got tuff". Actually our downfall was due to the "Subway Meal", they enjoyed it a little too much. J/C!!! I love my Brotha's!!!! Strong and Healthy, but 2006 you eat when you bring home the trophy!!!!!!

Chung Lao: How many pairs of shoes do you own?

Ama: See really the question should be-How many pairs of shoes do you own that you actually wear? Then I could say ahh it's really not that much, for Summer=25, Winter=15? We won't talk about the complete collection Ok.

Chung Lao: Do you have matching purses for said shoes? (Please Note these last 2 questions were requested by a friend of yours) :)

Ama: No not really, it is not like I actually shop to find a match, in fact it is merely coincidental that they match. I am really lucky to have 2 other women in the house, so shopping at home is really fun!!

Chung Lao: Describe the ideal husband.

Ama: One who loves his wife as Christ loves the church, respects her, and supports her aspirations.

Chung Lao: Describe the ideal wife.

Ama: It has been stated that "Behind every great man, is a greater woman". I think there is truth in the sense that a woman who can encourage, respect, and supports her husband in his quest for success. So that even if he's a garbage man, he leaves his house knowing he's Best garbage man, and no one can quite handle the trash the way he can! LOL

Chung Lao: Describe the ideal cabbage.

Ama: For Green cabbage - Darker outer leaves and pale to medium inner leaves, For Red cabbage - Always remember that stainless steel products can reduce the color deterioration and cooking just till it's tender will reduce the odor; which consequently is caused by over cooking.

Chung Lao: Name someone you admire and why.

Ama: My B.B, who I will allow anonymity as she would kill me for doing this. But I don't think I could find anyone or anything to compare her to-Well, maybe the Bride of Christ. A person that always puts other first, selfless, humble, who's beauty radiates from within. I really think heaven was sad when they had to release one of their angels.

Chung Lao: Tell us about those well known skills in the kitchen.

Ama: Well, I actually got started out of my Dad's frustration. He would be watching the game and I would strategically spark conversation and change the channel. He would only realize this 10min later, at that point he missed some plays. For those of you who've had the privilege of crossing paths with him, I can just say he was not happy. I was then banished to the kitchen at the tender age of 11.

Chung Lao: Who would win in a cook off between you and Akua (sister)?

Ama: Why me of course!!! With One hand tied behind my back.

Chung Lao: Who would win in an all out brawl between you and Akua?

Ama: Is that really a question that warrants a response? For those of you that don't me, I would win.

Chung Lao: Define the ideal church, even if it's not realistic.

Ama: A place were people of every color or creed can together as one body to worship the same savior; without the pollution of prejudice or culture. Where the word of God comes for in its truth and the Holy Spirit has free reign to do his work. Where the words the psalmist , "I was glad when they said unto me let us go to the house of our Lord" are made real.

Chung Lao: What passage from the Bible speaks to you the most?

Ama: Ps 143:7-11 (NLT)

7
Come quickly, LORD, and answer me,
for my depression deepens.
Don't turn away from me,
or I will die.

8
Let me hear of your unfailing love to me in the morning,
for I am trusting you.
Show me where to walk,
for I have come to you in prayer.

9
Save me from my enemies, LORD;
I run to you to hide me.

10
Teach me to do your will,
for you are my God.
May your gracious Spirit lead me forward
on a firm footing.

11
For the glory of your name, O LORD, save me.
In your righteousness, bring me out of this distress.

Chung Lao: Are we living in the End Times?

Ama: Most Definitely, I hear it all around me, even the unsaved and backsliders can sense it.

Chung Lao: Alright, you've had a long day at work, and as soon as your head hits the pillow, you're out. Before you can say Watermelon, you are jolted awake. You come to find out that you're in the middle of a football game and you have the ball. There are 3 seconds left in the game, you're the running back, and you're next to the end zone. There's just one thing missing from this story. You're playing for the Dallas Cowboys. What do you do?

Ama: Fumble.

Chung Lao: Lastly, leave us with a parting thought.

Ama: "Getcha ya Mind Right" Rom 12:2 NLT-Don't copy the behavior and the customs of this world, but let God Transform you into a new person by changing the way you think. Then you will learn to know God's will for you, which is good and pleasing and perfect. (New Living Translation)

Chung Lao:

Thanks Ama. Next up on The Tonight Show is Tyson Titus. Much Love.

---
Back to the Tonight Show | Back Home