Opinionated. Take it or leave it. Loyal. Enjoy this one.
Chung Lao: Ben, how's it going man?
Ben: Too fast man- Life seems to be flying by, but I can't complain- I've been blessed.
Chung Lao: Please state your model and serial #.
Ben: Claudia Lynx, and I don't know my serial # but my favorite cereal is Fruit Loops- does that count?
Chung Lao: Pick one word that describes you.
Ben: FOCUSED
Chung Lao: Where did you grow up?
Ben: Born in New York, and spent most of my life here on the Shaolin Island except for 5 years (age 5-10) I lived in Philly….Shout outs to Stanley and Chaaaaaaarrrlieeee the original Philly Ballaz
Chung Lao: What do you think of IndaPhatFarm.com?
Ben: You're doing a great job Chris. I don't have much time to check the site regularly, but it seems like a good forum for the kids of to speak up, interact, and support each other. I like all the silly talk in the tournament hype message board. What happened to all the mad rappers???
Chung Lao: Would you recommend moving to NY, why/why not?
Ben: C'mon- do I need to answer that? I think every person reading this can answer that question for themselves. NYC is the capitol of the world. The best of everything is right here….you should visit some time- I'll take you for the best burger (Corner Bistro), the best pizza (the real Ray's), and the best hot dog (Greys Papaya and that dude on the corner) you'll find anywhere. Oh and if you're out at that time….nothing beats chicken and rice on 53rd and 6th at 4 in the AM….can anyone tell I'm hungry?
Chung Lao: How many chapters are there in the book of Hezekiah?
Ben: I don't see how this will get me to Heaven….
Chung Lao: Are you a Republican/Democrat and why?
Ben: I'm not too big on politics, but I voted for Sanjaya…
Chung Lao: What is your take on George W? How will he be remembered?
Ben: I will always remember him for his stand against nookyuler weapons. He's so smart. Giuliani for President…Hallelujah holler back
Chung Lao: Tell me something about those skills in the kitchen.
Ben: I'm nasty with it. I've mastered the art of curry. Ask the wife or the family- they love my cooking, although my wife gets annoyed when I scream "BAM!!" and throw spices into the pot- shades of Emeril Lagasse…
My specialty is the spicy fried beef….ask about me
Chung Lao: I know that you are not a fan of the Washington Redskins. That's nice. Therefore how will you feel when NY Fooze-ball Giants get canned by the new and improved Skins in 2007?
Ben: Dog- the Giants will spank the Buttskins in football AND foosball. Nah- seriously, I'm a little worried without Tiki in the backfield. The pressure is going to be on Eli. He's either gonna fold, or shine. This will be a telling season.
Chung Lao: Why does the U.S. basketball team continue to stink up the World Basketball Tournament?
Ben: One word- cockiness… They sleep on these International teams, and swear they are the nicest. These international players are getting better and better- just look at the Spurs. NBA players need to stop trying to rap and stay focused on balling. Pretty soon we'll have an Indian team holding it down…now if we could just get them to throw some deo on it and stop playing in rubber slippers…
Chung Lao: Speaking of stinking it up, where would you rank Dirk Nowitzki and the Mavs in the Hall of Shame?
Ben: He choked plain and simple. He's a great player – give it up, but the true superstar is judged by his ability to carry his team on his shoulders in clutch situations. The heat was on, it was his time to prove his superstardom, and he crashed and burned. What a Dirk.
Chung Lao: I have received intelligence reports of a beloved member of your family, Shabba, recently passing away. Please tell us about Shabba, and specifically the story about getting stuck….
Ben: RIP big dog Shabba- you're always in our hearts. What can I say- he was the most tough, loyal friend anyone could ask for. He had his faults- he had a slight aggression problem- wasn't the friendliest dog to people he didn't know. Quick story: Sis. Joan came to my house back in the days, and she wanted to pet him. We told her he wasn't friendly, but she quoted some verse, and insisted, so we reluctantly allowed her to pet him. It was like in slow motion that I saw both Sister Joan petting him with a big smile and Shabba folding his ears back with a smile.
Only difference was that Sis Joan was showing her teeth because she was full of joy. Shabba was showing her why the teeth used to rip meat are referred to as 'canines'. I lunged to pull him back, but alas- a tad too late…Shabba satisfyingly sank his teeth into dear Sister Joan's hand. She looked at him stunned as I pulled him back and proceeded to punch him repeatedly in the mouth with everything I had in me. She was ok after a little rubbing alcohol and an ice pack. She said she would keep him in her prayers…and I bet she did.
I was a bit rough with my dog which I regret. People say I turned him into the vicious dog he was, but for Pete and Pablo's sake- he was a Pit bull/ German Shepherd mix! It was in his blood. Through all the beatings he took, that dog was more loyal than I could ever imagine. No matter what time I would get home- 2am or 6am, he would drag himself out of his deep sleep and sit by my bed until I fell asleep. The story my father told in a speech at my wedding reception was true. Shabba broke out of the house and tried to run away that morning. He knew I was leaving him- that was my dog.
Sorry Chris- you caught me reminiscing for a minute on that question…
RIP Shabba and Sis. Joan- two of the toughest yet loving beings I have ever met…
Chung Lao: List your favorites:
a) Car(s):
Benz- SLR MClaren (dreaming)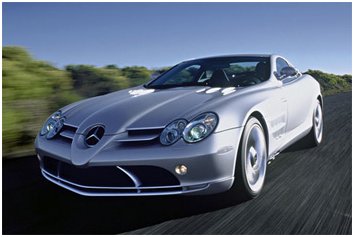 love my GMC Denali (reality)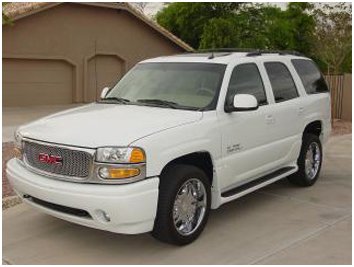 the new Honda Odyssey is kinda hot (please God no….please don't let it come to that)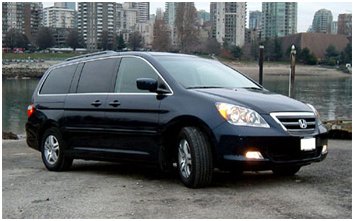 b) Food(s): Spicy Beef Curry with Chore and More and More (I'm a FOB)
c) Hobbies: no real hobbies- I enjoy sports, chess, movies, salt, hot sauce- you know, the usual
d) Countries to visit/re-vi sit: I plan to visit Ecuador with wifey and fam so I can stand on both sides of the Equator at once. If you fart while standing on the Equator does it smell on both sides of the world? That didn't make sense but I'm going to try it and ask somebody. I also want to go back to India. I miss the smell.
e) Sibling: I love all my siblings equally, but my older sis Nancy and I have always been tight. BTW guys- she is a very eligible bachelorette- Smart, beautiful, successful…holla at me for pre-screening…seriously- email me at ben.kurian@gmail.com if you're 30 or older and interested. She's going to kill me if she ever finds out…
f) Sport(s): Curling, Football, Boxing, Basketball
g) Restaurant(s): Peter Luger Steakhouse – The porterhouse is crucial- A real man's meal
h) Bible Passage: "Jesus wept." – Short but real deep- think about it…Ok I just like it because it's the easiest verse to memorize.
Chung Lao: As a NYer, you have a choice to make, Giuliani or Hillary in 08, and why?
Ben: Giuliani- Because I have a picture of him with his arm around me in my study room. (what?)
Chung Lao: What's the first thing you notice about a person?
Ben: Depends on the person- If they have a big nose- that's usually it. If not- it's probably how they carry themselves.
Chung Lao: What is something you cannot stand in a person?
Ben: Pretension. Be Real. If you're naturally an ignorant fool, be that, and at least at the end of the day you can say you kept it real.
Chung Lao: Several months ago, Seung-Hui Cho killed 32 innocent students/faculty at Virginia Tech. What, in your mind, can be done to prevent similar occurrences?
Ben: I think if every person would take the time to genuinely say hello, and maybe befriend that one person you see every day that sits by him/herself in the cafeteria, and holds conversations with his peanut butter sandwich, we'd have a few less occurrences like this. Seriously, this is a terrible problem in America, and we ignore it until that person snaps, and by then it's too late. My prayers go out to all the families that lost someone in that tragedy.
Chung Lao: Alex Rodriguez seems to be a champ of the regular season. What's up with him choking come playoff time?
Ben: Give him a chance. He has a lot of pressure on him. He'll come through for us- New York is a tough crowd to play for and he's constantly being compared with Derek. You know how it is- you're only as good as your last game.
Chung Lao: Lady Terrapins vs. the Knicks? Who ya got?
Ben: Just because you used to play for them I refuse to be partial to the Lady Terrapins Chris. I'm going to have to go with the Knicks.
Chung Lao: While we're on the subject, how would GM Ben Kurian fix the NY Knicks?
Ben: I would fire Isaiah Thomas and hire Glenn Thomas….keep it in the family know what I mean?
Chung Lao: What is something you've learned from being a parent?
Ben: One of my sons was born with a developmental disability. Some people might think how terrible that is or feel sorry for us, but we don't feel that way at all. That kid is the light of our lives, and has taught us so much about life. When I have the worst day of my life, and feel like life couldn't be worse- I go home and take him in my arms. He smiles and throws his arms around me…. problems over. The biggest thing he has taught me is that there is nothing in life so terrible that a smile with a side of drool can't fix.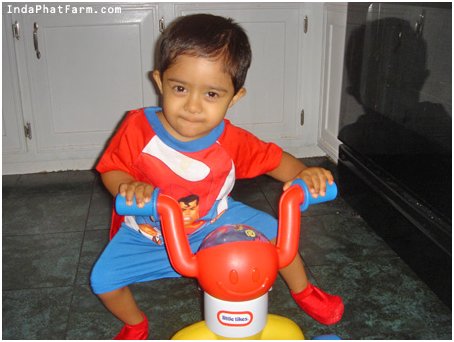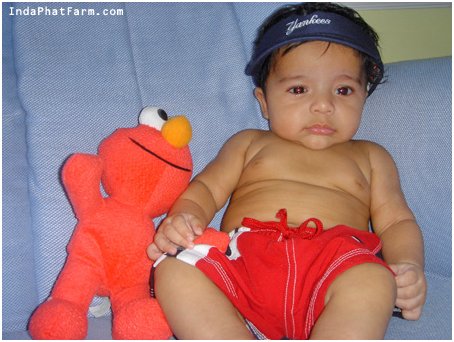 Chung Lao: What is something you've learned from being a husband?
Ben: Ask my wife- she'll tell you that I've learned absolutely nothing.
Chung Lao: Using nothing but Microsoft Paint, please draw us a picture.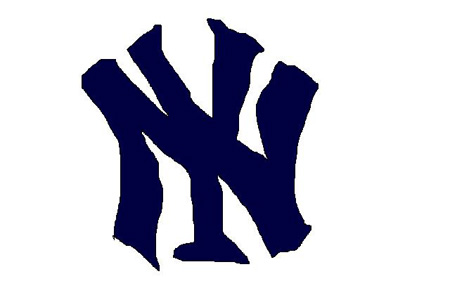 Chung Lao: What is the most important thing in life?
Ben: Purpose
Chung Lao: Anti-US resentment seems to be increasing as time passes. Should the U.S. be concerned with this?
Ben: Yeah man…it's not a good sign when you act like you're from Canada when you're in another country so you don't get wrong directions. The US has always been out for ourselves, and I think we've interfered one too many times in other countries' affairs. It's going to catch up to us one day.
Chung Lao: Name someone you admire and why?
Ben: I know it sounds corny, but I admire my parents. They did their part to raise us and were great parents. When we grew up, and were settled on our own, they left us and their jobs and pretty much everything else to serve God as missionaries. Their love, Godliness, and realness are the example that I will always try to live up to.
--The Following Four Questions were asked prior to the 2007 BSC--
Chung Lao: Ok, as you know Brooklyn has failed to reach the playoffs the past 3 years. What gives?
Ben: We never practice, and we haven't had several of our starters. We just show up and have a good time. Either way, we think we want to win this year, so look out for us.
Chung Lao: Roy, you're fearless leader and captain of Brooklyn has predicted a championship in 2007, and I quote: "So here's what's gonna happen next year Chris, we're gonna get our whole team back along with our two new additions and Bklyn's going all the way. Don't waste your time Chris, just engrave Brooklyn in next year's trophy….go now……lol. "Give us the run down.
Ben: In addition to having absolutely no fear and being a leader, Roy is an enthusiastic and optimistic young man. I admire his hairdo and his confidence and I wouldn't want to let him down, so I'm going to have to concur. Brooklyn Zoo will run through this tournament like a greasy taco through an old lady's digestive system. Get your flashlights ready because it's about to be lights out…
Chung Lao: My intelligence reports had you sighted rooting for Brooklyn, and Strong Island. What gives?
Ben: New York baby- it's all love. Besides, intelligence reports have sighted my cousins Ty Nitty and Young Tobah on that squad. In case you're jealous, I do root for DC as well as long as they're not playing NY.
Chung Lao: Name a team other than Brooklyn or Strong Island that has a shot at the 2007 BSC title.
Ben: I think Gburg has the best shot. Don't sleep on them. Chris- stop laughing.
Chung Lao: What have you learned from being in an interracial marriage?
Ben: Good one. My answer is absolutely nothing. Allow me to explain: I was born in America. I lived in America all my life. I visited India maybe 3 or 4 times. Xiomara was born and raised in America. She visited Ecuador, maybe a couple times more than I visited India, but that's just probably because it's closer. We're Americans with parents that are immigrants (I think there's a word for that, but I can't remember). Of course rice and beans is a little different from chapatti and chicken curry, but hey- we work it out. I cook the curry, and she cooks everything else! Bottom line is that it's all in a person's mentality- If you go out thinking hey I'm Indian, or I'm Chinese, or whatever, and I am only supposed to marry someone within my race, then you limit yourself to the possibilities that may be out there.
Of course I understand if you are a FOB, and can hardly speak English, then yeah- maybe you need to marry someone that can understand you and enjoys running her hands through the coconut oil in your hair. It's not for everybody, but I never doubted for once that God made this young Spanish lady just for me- and He don't make mistakes…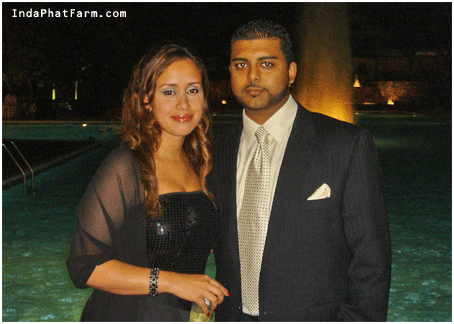 Chung Lao: Are we living in the End Times?
Ben: I do believe the End is near, but I just heard that they got 3 V-Dubs for under $17 Grand…. Whether we are or not, we should live like we are. The writing is on the wall…
Chung Lao: Describe the ideal church, even if it's not realistic.
Ben: The ideal church? Well I'll tell you one thing- (Bro. Junior) 'No you can't get there in a rocking chair.' See- we can go ahead and describe whatever we want as a church here on Earth, but you said it yourself- it's probably not realistic. I don't believe there is a particular church that is 'the One'. Church is not a tangible thing or a particular name- it's the Body of Christ comprised of every person across the World that is truly following God's Word and pursuing Holiness.
We have to deal with the best we get down here, and work out the rest with God. Earthly churches are run by humans, and as close as the leaders may be to God, everybody has their flaws. The best we can ask for is a church where leaders lead by example, teach God's Word- not their personal convictions, and the entire congregation truly loves God and each other. A good choir doesn't hurt. 'Can I get 3 Hullelluyyyaaass??!!'
Chung Lao: Ok, you collapse one night after a long day's work and go to sleep on your bed. When you wake up the next morning, you come to find out you now live in a civilization where dogs are the masters, and humans are the pets. Based on how you treated Shabba, describe how Shabba would treat you on a typical Saturday.
Ben: He would sleep till noon while I screamed in his ear that I had to use the bathroom. He would throw something at me, then grudgingly get up and get ready to take me to the bathroom. He would then spot the yellow puddle in the corner and proceed to beat me. Then we would go out for a nice run, and all would be good. Then his friends would come over and think I'm so cute and want to pet me. I would wait until they feel safe, and then bite one of them just hard enough so that they feel the pain, but not hard enough to really injure them. I would get beat again. I would hide under the bed until he cooled off, and then come out, and we'd hang out, eat beef jerky together and watch a ball game on TV.
Night time would come, and he'd get ready to go out on the town, and I'd watch him get ready, wondering where does this dog go every weekend, and wish I could go along one time. I'd hear him coming in at the early hours of the morning- "whew- he's safe." I'd get up, drag myself to his bedside, put my head on his bed, and sit there watching him until he fell asleep. I'd smile to myself and say- that's my dog, scratch myself, and go back to bed content.
Chung Lao: Lastly, leave us with a parting thought.
Ben: Somebody once sent me a quote. I'm not too big on these things, but I thought this was pretty cool-
"The pessimist complains about the wind. The optimist expects it to change. The leader adjusts the sails." – John C. Maxwell
I say- he who smelt it dealt it.
Thank you all for coming out- Good night and God Bless…