Welcome back to The Tonight Show I'm your host Chung Lao.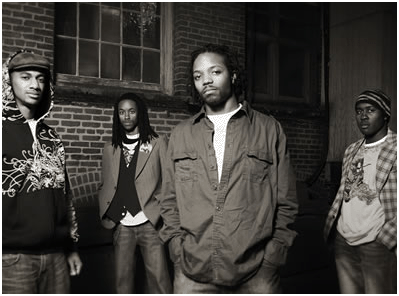 David Miller. One of the founders of the Christian group Ndelible. Dedicated to the group, and blazing a new sound for Christian music. Enjoy this one.
Be sure to check out Ndelible's website, and keep an eye out for their CD's/tour dates!
Posted on November 17, 2008

---
Chung Lao: Dave, how are you?
Dave: I'm doing pretty good man….how are you?
Chung Lao: Good thanks. Where did you grow up?
Dave: Well I have spent the majority of my life in the Dc Metropolitan area but was born in Baton Rouge Louisiana and later moved to Nashville Tennessee. My family also lived in California, New York, and Florida. So my early childhood I kinda spent everywhere, but I have spent my teenage/young adult life here.
Chung Lao: Pick one word that describes you.
Dave: Different
Chung Lao: What do you think of IndaPhatFarm.com?
Dave: I Think IndaPhatFarm.com is great!!!! I have actually been a long time fan of the magazine, a friend introduced me to you guys a couple of years ago and I have been a fan ever since.
Chung Lao: When did you realize music had become a serious passion?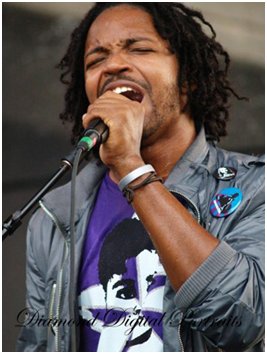 Dave: Well I recorded my first song at the age of 10, it was a gospel rap song…..I know that God used it to show me what he wanted me to do in life. Unfortunately around the age of 12 I started to get distracted and I became very insecure and ashamed, so I stopped. When I was 19 a friend of mine pushed me back into gospel hip hop and I ended up recording my first full length album at the age of 20. Music has been my passion ever since.
Chung Lao: Tell us the story of your group, Ndelible. How did it start?
Dave: Well after I recorded my first album, It felt like God started to kinda rewire my brain. The way I started to look at music and at life started to change, I started to dig deeper in my writing. I found that I could'nt just write the "typical Gospel" stuff any more. I started having a strong desire to write songs that could be sung and I started to hear more instrumental music in my head more than ever.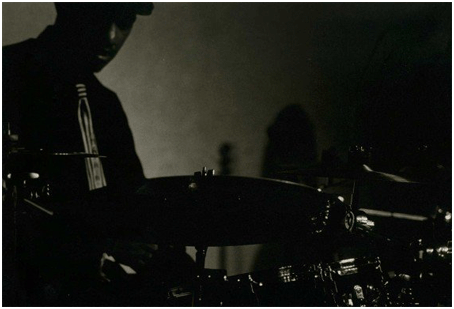 I was always into bands, even when I was rapping…I always had this vision of playing guitar and singing in a band, it was kinda like a fantasy of mine but I did'nt know how it was going to happen. So one day someone gave me a guitar and I just started messing around on it and songs just started coming to me. I went to my churches drummer (Ron b.) and a friend of mine who played guitar (Myron Q dot Mullon) and played the songs for them. To my surprise they really liked them and from then on the three of us formed Ndelible.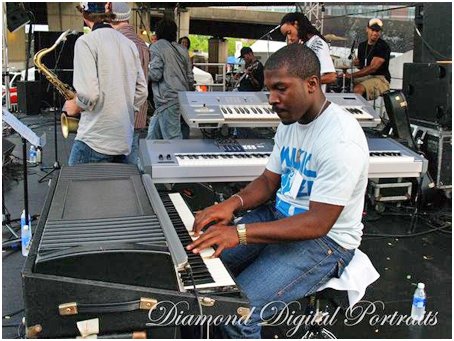 Chung Lao: What are your long term goals with Ndelible?
Dave: I want Ndelible's music to be heard by the entire world. I want us to make music for as long As God will allow us.
Chung Lao: Who are some of your musical influences?
Dave: Um….Lauryn Hill, Third Day, Switchfoot, Dave Matthews Band, The Roots, Dynamic Twins, P.O.D., Jonny Lang, Tommy Simms, Jay Z, Nas, Mos Def, Fred Hammond, Tye Tribbett, The Beatles, Foo Fighters….I have a lot….Of influences.
Chung Lao: A lot of people would say that Christian rap is oxymoronic? How do you respond to/address this?
Dave: I don't believe that it is Oxymoronic at all. If we were to say that Christian rap is Oxymoronic than we also have to say that some of the very old Church hymns are Oxymoronic also, since a lot of their melodies derive from old sailor songs that were sung in bars. God is the creator of all music, the devil perverts it since he cant create anything. So if we take a style of music and give it to God we are not taking something the world has and twisting it around, we are just giving God what rightfully is his.
Chung Lao: Where can people go to find out more about Ndelible's tour dates/CD information?
Dave:
Chung Lao: Name someone you admire and why.
Dave: My Father…..I admire him because of his faith integrity and determination.
Chung Lao: List your Favorites
A. Car(s):
Um….don't really have one
B. Food(s):
Cheeseburgers maybe?
C. Hobbies:
Updating my I pod (kind of obsessed lol)
D. Countries to visit/re-visit:
I would love to visit London
E. Restaurant(s):
This little Chinese place called Mainland
F. Bible Passage(s):
Galatians 2:21: I do not frustrate the grace of God: for if righteousness come by the law, then Christ is dead in vain.
Chung Lao: What is the first thing you notice about a person?
Dave: Their face.
Chung Lao: What is something you cannot stand in a person?
Dave: Arrogance.
Chung Lao: What job could you absolutely not do?
Dave: A UFC MMA fighter (even though I fantasize about it often)
Chung Lao: Tell us about those skills in the kitchen.
Dave: LoL……I can make French toast….and I will put anything on the skillet and just burn it until it seems edible.
Chung Lao: What's in your pocket right now?
Dave: Lint.
Chung Lao: Define the ideal church, even if it's not realistic.
Dave: A church where the way people look means nothing.
Chung Lao: Are we living in the End Times?
Dave: Yes I believe we are…
Chung Lao: Alright, the date is April 14, 1864. Ford's theater. You are part of an esteemed musical troupe that is performing for the President and his family as they celebrate the end of the Civil War. The only thing is, you as David Miller realize that this is the night where Lincoln is assassinated. Do you go and lie in wait for the assassin, John Wilkes Booth, or do you let history take its course?
Dave: I would let history take its course!!!!! I might tear a hole in the time space continuum!!! LoL!!!
Chung Lao: Lastly, leave us with a parting thought.
Dave: Love is the purest motivation you can have to do anything. Peace!!!!!!
Chung Lao: Appreciate it Dave. Next up on The Tonight Show is.....COMING SOON! Keep it locked in.
---
Back to the Tonight Show |
Back Home