Glenn Thomas.

After reading through Vinod's interesting interview with Glenn back in 2003, I thought it would be cool to conduct a follow up interview with brother Glenn in 2005. Glenn is as opinionated a person as you will find. From politics, to sports, to the best brand of bbq sauce, be prepared. Enjoy...

Chung Lao: Glenn, how are you?

Glenn: Good man…u?

Chung Lao: Pretty Good. Tell us about your upcoming clothing line, entitled Junglee. What does Junglee mean? Why did you decide to start a clothing line? What type of line is it? What's on the horizon for the coming year and where can people place orders?

Glenn:

Junglee: wild, uninhibited, free from traditional social constraints, similar to that of being from the jungle.

Decided to start this clothing line with an old frat buddy cuz fashion was something we always enjoyed.

What type of line? - its an extraordinary line of apparel only to be adorned by those with a keen sense of style and discriminating taste for fashion. (that wuz a mouthful) Pretty much, we currently provide men's activewear (t-shirts, sweatshirts, jackets, polo shirts)

Horizon for the coming year? Exposure & New lines coming out. We got some artists and athletes that will be rocking some Junglee gear in the near future, so keep your eyes open for it. We are currently designing a Women's and Baby line that will hopefully pop off.

Placing orders – we currently have a splash page at www.jungleestylee.com. We finished our model shoot, and as soon as we finish corking out the shopping cart, we'll have everything uploaded online.

Chung Lao: For our viewers who don't know you, where did you grow up?

Glenn: Born in Brooklyn, NY- lived there for about 6 years. Moved to Maryland and have lived here happily ever after.

Chung Lao: Pick one word that describes you.

Glenn: Wow…I'd have to go with 'Charasmatic', what do u think?

Chung Lao: What do you think of IndaPhatFarm.com?

Glenn: Site is pretty professional. Enjoyed the layout – the pics is my favorite part. Haven't been in the forums part though…..gonna check it out tonight…….

Chung Lao: List your Favorites as of 2005:

A. Book(s): John Grishams – The Partner

B. Car: Aston Martin DB9, that new Range Sport, and still like that 65
Lincoln continental convertible with suicide doors.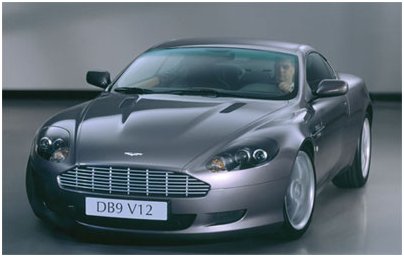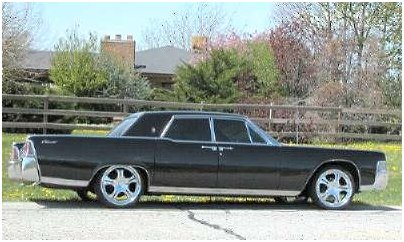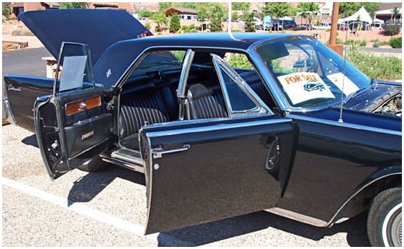 C. Food: Sit down food - Steak hands down…..On the go food – Chicken
Burrito….
D. Cologne: Chrome
E. Toothpaste: wow….don't really have a favorite toothpaste…..whatever is
on sale really……
F. Nephew: come on now…..the lil don himself – Christian. Amazing kid.
God has big plans for him.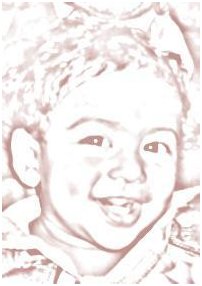 G. Gum: Dentyne Ice Breakers (the Cinnamon kind) Bubblelicous holds a
strong 2nd place.
Chung Lao: Smackdown battle. Big Keith & his cane vs. Glenn Thomas & his cane.
Glenn: Oh wow……depends…….this with or without my ankle injury? With ankle injury – Keith all the way. Without ankle injury – Glenn hands down - I'd be in my full pimp mode……at that point, I wouldn't just smack him, I'd back hand pimp smack him with some baby powder…..
Chung Lao: What are the keys to victory in fantasy football?
Glenn:
1) Draft properly,
2) Ability to negotiate,
3) Know whats going on in football, and finally....
4) Trash Talk!
Chung Lao: Was the slow response to Hurricane Katrina due to the fact that most in the devastated areas were black? Who is to blame in all of this?
Glenn: - I think there would have been a quicker response had there been 10,000 white people stuck in the SuperDome.
-
Who's to blame? I'd say it starts with the State & Local government first. New Orleans was one of the top cities given funding prior to Katrina. They should've been reinforcing those levee's (sp?) instead of building that Mardi Gras Museum and the Superdome. Feds were definitely too slow in getting relief there. I have the feeling that had there been predominantly white people stuck there, that levee would have been sealed a lot sooner, and the 82nd Airborne would have gotten there a lot quicker. I can't understand how they had hundreds of buses at the border line ready to take people to Houston's Astrodome, but were scared to enter the city because the people were acting 'unruly'. Racism is still real homie, and it not only discriminates against race, but against poor people too.
Chung Lao: How does the U.S. get out of Iraq?
Glenn: We can't. Not right now anyway – total chaos if we decided to just up and leave tomorrow. A new dictator will take over the army and all hell will break loose. Shout-outs to the new government they're building out there though. They are on the verge of some pretty big things. They got a bigger percentage of women in that government right now than we do in the States. I'm kinda curious to see how it turns out for them.
Chung Lao: What was the most memorable moment during Friday night prayers?
Glenn: Too many moments. One of the all time favorites is when that rat ran up Patrick Lendo's pants and everybody thought he wuz getting deliverance. He just got up and started crip walking!!!! Classic…..
Chung Lao: Tell us about those skills in the kitchen. What's your specialty?
Glenn: Specialty? Only thing I can't really mess up on is Steak……everything else is outsourced……
Chung Lao: What is something you can't stand in a person?
Glenn: Being told a bold faced lie.
Chung Lao: You recently went into retirement as a Madden 06 player. What will it take to bring you back out?
Glenn: I dunno…..I feel like Jordan sometimes though…..Even with all my championship rings, I might just have to pick up the sticks to show these young bucks how its done……
Chung Lao: Speaking of Madden, your beloved brother, Justin Thomas, has asked me to ask you, who is the king of Madden 2003?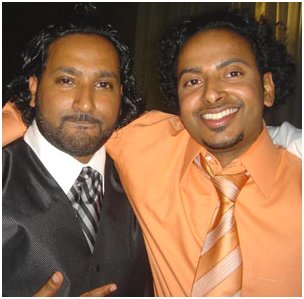 Glenn: That's pretty funny. He still living in the past, huh? …..in that case ask him who wuz the king of Super Mario Brothers 1987?
Chung Lao: How beautiful was the Redskins 14-13 victory over the Cowgirls on Monday Night?
Glenn: Oh wow……one of those instant espn classic games….UNBELIEVABLE.........…..probably one of the best comebacks in Skins history……
Chung Lao: As a confirmed Washington Redskins fan, you know that most prognosticators have billed the Skins at 4-12, 5-11 this year. They have also stated that Joe Gibbs has lost his mojo. What do you have to say to the haters in the audience?
Glenn: Just to stay tuned…..
Chung Lao: Paul Moses has informed me that he would like to challenge you to a mud wrestling match at Madison Square Garden, Christmas Eve, only on Pay Per View. What is your response?
Glenn: Mud wrestling with another guy? Am I missing something here? I think we need to sit Paul down and ask him if there's something he wants to tell us……poor Blossom……
Chung Lao: The Washington Wizards just posted their best season in ages. What is your upcoming season prediction for them? Can they improve without Larry Hughes?
Glenn: Definetely. U seen us advance last year without him. He only played 61 games and we were fine. As a matter of fact, I don't think he's ever played a full season in his career. Google it.
Chung Lao: Name someone you admire, and why.
Glenn: Bro Joe….cuz he wuz never afraid to go against the grain for what he believed.
Chung Lao: Super Bowl Prediction?
Glenn: Philly vs.
Indianapolis.
Chung Lao: Name some places you want to live.
Glenn: - Miami, Rio, Thailand, South Africa, South France, London, and in a van down by the river (RIP Chris Farley).
Chung Lao: Describe the ideal wife.
Glenn: A woman who challenges me to be the man I'm destined to be by her character, charm, and sweet spirit.
Chung Lao: Describe the ideal husband.
Glenn: Stumped.
Chung Lao: Describe the ideal pet food.
Glenn: Math homework.
Chung Lao: Why did DCZ Finest fall to Chi-town In the playoffs of the 2005 BSC? What is your prediction for 2006?
Glenn: Size. They owned us on the boards. We shot the ball better than they did, they just had more second attempts in the paint. Next year: DCz Finest vs. Houston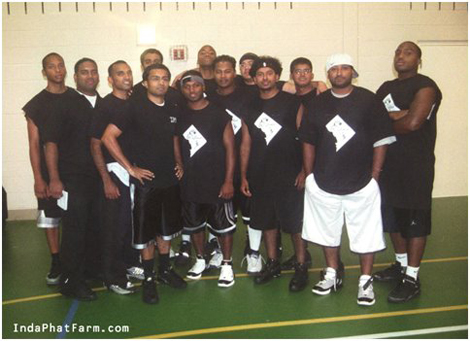 Chung Lao: Describe the ideal church, even if it's not realistic.

Glenn: Anyplace where the Word is preached with clarity and they accept you as part of the body.

Chung Lao: Are we living in the End Times?

Glenn: Yeah, I think so.

Chung Lao: Alright, you go to sleep one night a bit tired, but no worse for wear. When you wake up in the morning, you find yourself lying in a hut, in 12th Century India. As you leave your hut, you find that you are a foot soldier, married with 6 children. The great King Aghah Mak has called up his troops to fight a desperate war against the Mongol invaders to the north. You and your troops will be outnumbered 5 to 1. What do you do?

Glenn: Instruct my sons to protect Ma dukes at all cost, tell wifey how much I love her, kiss my daughters, then FIGHT!

Chung Lao: Lastly, leave us with a parting thought.

Glenn: – Don't be afraid to go against the grain. RIP Bro Joe…..RIP.

Chung Lao:

Thanks Glenn. Next up on The Tonight Show is Shawn Jacob from Toronto. Keep it locked in....