This is an event looking to bring people together and make a difference. I have appreciated his advice over the years in regards to the BSC. Enjoy.
Chung Lao: Irfan, how are you?
Irfan: Doing good :)
Chung Lao: Tell our viewers about the history of the Indo-Pak basketball tournament, and what its goals are.
Irfan: Well for me history of Indo-Pak basketball is divided into two parts....1st: History of Indo-Pak Basketball locally in DC area. 2nd: History of Indo-Pak basketball Internationally (USA and Canada).
DC area history for me starts back in 1991 when I formed my team the Five Pillars with a bunch of close friends and family members. We played in a Indo-Pak league that was run by a gentleman named Pinto. This league would run in the summer months (June-July) and would have about 6-8 teams in it...
This league was the first Indo-Pak league or tournament locally that I played in which was organized, and he put the effort in to do it right. I had played in multiple ISA and PSA tournaments that were always very disorganized. That's why Pinto's league was special.
Pinto's league lasted until 1994 then he got married and was unable to dedicate the time to do the league in 1995...during 1995 other Indo-Pak leagues and tournaments tried to take the place of Pinto's league but all the players were very disappointed with the quality of these leagues and tournaments
At this point Pinto contacted me and asked me to start running a league because he knew that I had some good ideas and was organized as far as running leagues. In 1996 I hosted my first Indo-Pak league which was hosted by Humanity International a non-profit organization.
The league was the first one in the area that I knew about that had a league website with pictures of the teams and games, stats, discussion board, etc. We had 6 teams of just Indo-Pak players until 1999.
In 1999 teams requested that we start allowing non Indo-Pak players in because they wanted more competition. That's when we opened the league up. I ran this league all the way to 2006 for 10 years. It grew every year and we had an ex-NBA player play in it. (Enis Whatley) He played and his son Enis Whatley Jr played also. Byron Mouton from the MD Terps 2002 championship team played one year as well. That's the local history.
As far as nationally, my team Five Pillars first played in the Chicago Nationals in July of 1999. In our 1st national indo-pak tournament we lost in the elite 8 round by 1 or 2 points to the eventual champions of that tournament, the Chicago Untouchables. This was the 1st time that we saw and played against teams from all over the country (e.g. NY, TX, CA, AT, TN, and even Vancouver). The energy in that tournament was electric. 16 teams all competing for the championship over 1 weekend with the stands packed with the local Desi community cheering their local teams on! The gentleman that runs the Chicago tournament started in 1988. That's when we were introduced to the "IPB Circuit" aka Indo-Pak Basketball Circuit. The circuit at that time included the following cities (Vancouver, Oakland, Chicago, Dallas, and Tennessee). Each city would host their national tournament during a specific time during the year and teams would travel to compete.
In 2000 Tennessee tournament was replaced by the DC tournament. Sinu Bhandaru was the coordinator of the DC tournament at that time. In 2001 I offered to help him run the tournament. In 2002 there was no DC Tournament and in 2003 he asked me to take over and run the DC tournament.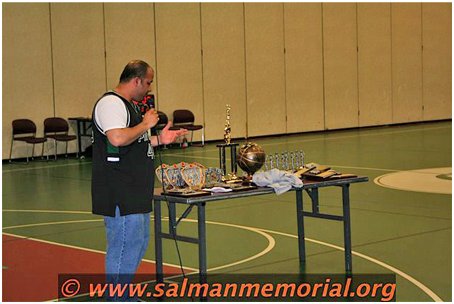 Since 2003 I have been coordinating the DC tournament with the help of players from my team and friends and family who volunteer to help out since the tournament is dedicated to the memory of my late brother Salman A. Jamil who passed away in Sept. 1999. That's the national history as I know it!
Chung Lao: What was the most memorable game that you've seen, in the history of the Indo-Pak, and describe it for us.
Irfan: I think the most memorable game for me is the Dallas 2001 Championship game. This is the 1st national IPB tournament that my team Five Pillars won and it was very emotional for me and my brothers as well as the rest of our team because it was the 1st time we won a championship since my brother Salman had passed away in 1999. Every game we play, we do so in his memory.
Chung Lao: You also organize a yearly flag football tourney, tell us about that event.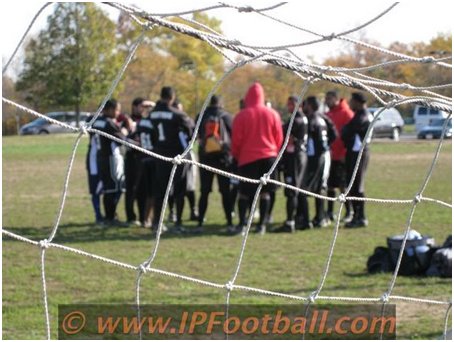 Irfan: My first love is Football, since I played it in High School and coached it as well. One of my friends here in the DC area, Adeel Siddiqui, was after me for years to do a football tournament in the DC area. The only one we knew about and had played in was one in Tennessee....but we didn't like the rules of that tournament because there was no blocking allowed in it. So effectively took all us big guys right out of the game and made it a speed game only. So I asked Adeel if he was serious then I would need him to help coordinate it with me.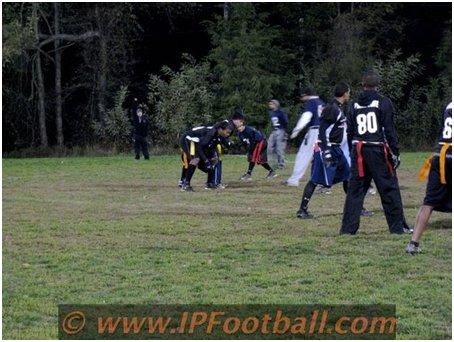 He agreed and back in Summer of 2005 we hosted our first tournament. It was such a success that we started to do the tournament twice a year in Spring and Fall.

Then in Spring 2007 Chicago and Tennessee wanted to host their tournaments again so we coordinated it so that they would do there's in the spring and we would do ours in the Fall annually. Chicago tournament this year is may 3-4.

www.IPFootball.com has all info and discussion regarding Indo-Pak Football.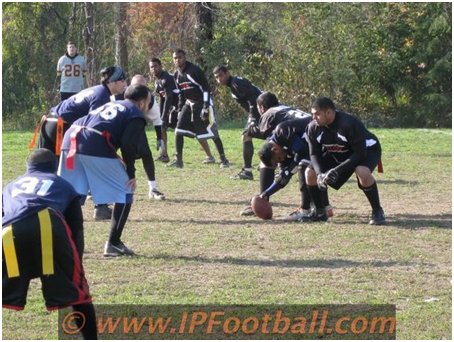 Chung Lao: I know several teams show interest in the Indo-Pak tourney's, how does the selection process work?

Irfan: For both tournaments we announce the dates and post information for teams to send their contact info if they want an invite. For basketball we used to have 16 team tournament but then 1 year we were unable to get the 2nd gym and reduced our field to 12 teams since we only had 1 gym and didn't want to do a double elimination tournament. Its not 1st come 1st serve....we look at the teams history in IPB and pick the most competitive teams to play in our tournament. For new teams that don't get an invite to our tournament we direct them to go to the Dallas tournament since they host 16-20 team tournament and allow new teams in.

Chung Lao: On the real tip, what are the chances of an Indo-Pak Mens Figure Skating Tournament? If you'd like, I can help you with this..

Irfan: I don't know of many men figure skaters...and I personally don't have any interest in that sport...so I wouldn't be interested in hosting one. Hahaha. Final Answer: Hell No!

Chung Lao: I've come to understand that you're more of a football fan than a basketball fan. Whose team colors do you fly come the NFL season, and why?

Irfan: As far as football I love to watch the game at every level...so in the NFL I follow players not teams necessarily...My all time favorite player is Ronnie Lott. When Ronnie Lott moved from team to team I would root for those teams...when he retired I began to follow Mark Brunell so I was a Jags fan then became Redskins fan when he was traded here. Otherwise u will find me glued to the tube from August - Feb watching all levels of Football...just ask my wife :).

Chung Lao: Where did you grow up?

Irfan: I was born in NY and raised in DC area all my life

Chung Lao: What are your thoughts on George W? How will he be remembered?

Irfan: One of the worst presidents of our time...took the country into war for no reason in Iraq other then to control the oil...proof before the war: barrel of oil was around $66 per barrel now we are looking at $110 per barrel...George and his buds are all oil tycoons!!! You do the math.

Chung Lao: What's the first thing you notice about a person?

Irfan: Male or Female? Actually try to see how serious they are. Also their personality.

Chung Lao: List your favorites:

A. Food(s): Spaghetti, Chocolate Cake, Chinese & Burritos.

B. Car(s):

my passion is motorcycles that would be the Kawasaki Ninja ZX10R right now....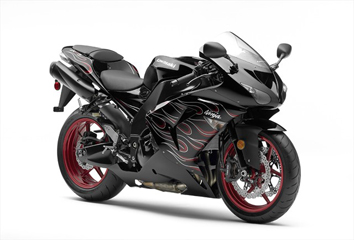 as far as cars Ferrari F50.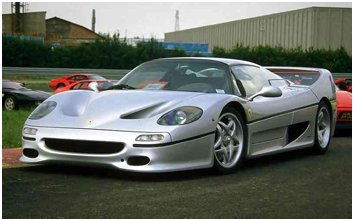 C. Hobbies: playing basketball, football. watching sports. hosting
tournaments.

D. Countries to visit/re-visit:

Australia, New Zealand, Italy, Germany (Auto Bahn).

E. Restaurant(s): On the Border, Red Lobster, Cheese Cake Factory &
Nandos.

Chung Lao: Tell us about those skills in the kitchen.

Irfan: The only skill I have is eating :)

Chung Lao: Name someone you admire, and why.

Irfan: My late Father...because he lived his life to help others whenever they needed help...and taught me the importance of being humble.

Chung Lao: What do you want people to remember about your brother, Salman A. Jamil?

Irfan: That he was a very loving and caring person and always went out of his way to help others.

Chung Lao: Is the glass half empty, or half full?

Irfan: Half full, always.

Chung Lao: What is something you cannot stand in a person?

Irfan: Arrogance.

Chung Lao: Seeing as how you recently became the father of twins, give some advice to all the new parents out there.

Irfan: Spend as much quality time with your kids as you can because in a blink of an eye they grow up. Savor each stage and look forward to the next one

Chung Lao: Alright, the year is 2028, the location is the Hawaiian Indo-Pak Tournament. The Five Pillars are down by 25 pts in the championship game against the Gburg Underdogs. There are 20 mins left in the game. What is your motivational speech to the team before the start of the second half?

Irfan: You guys have been in this position before and know what it takes to win in this situation. Now go out there and start playing Pillar basketball and get this championship. 1...2....3....SALMAN. That's after all the "choice words" and locker slamming ha.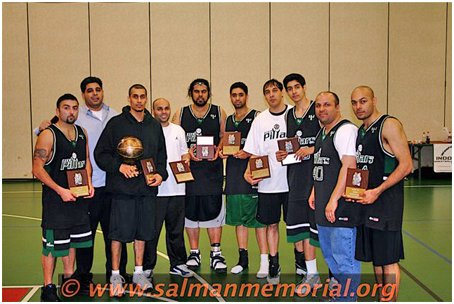 2007 DC Indo-Pak Champion MD 5 Pillars.
Chung Lao: Lastly, leave us with a parting thought.
Irfan: Life is short....Live it to the fullest and let the ones that you love know that you love them...because you just never know what's next.
Chung Lao:
Thanks Irfan, we appreciate your time. Next up on
The Tonight Show
is
Siby Varghese of The Siby Varghese Band. Keep in locked in right here. Much Love.