Chung Lao:
Hey Jenet, how are you?
Jenet:
Doin great Chung Lao.
Chung Lao:
Where did you grow up?
Jenet: In my early childhood days I grew up in Sri Lanka, and then I moved to Toronto when I was 10 and it has been a blast since then!
Chung Lao:
Pick one word that describes you.
Jenet: I guess I would say I'm pretty straight forward …so honest I guess would be the correct word!
Chung Lao:
What do you think of IndaPhatFarm.com?
Jenet:
I think IPF is a great place to connect for people from all walks of life. You might get what your looking for here…
Chung Lao:
You are currently working on an aid project for needy children. Give us some more details on this and how people can help.
Jenet: Well currently I'm working on 2 projects to help needy children.
1. Missions Education Fund – This fund is designated to help students to be able to go to school who otherwise won't get an opportunity. Simple reason being they cannot afford to go to school. We have a Missions Education Fund where people can donate monthly, annually or give as they please to sponsor children. The cost is $20/month or $240 annually to sponsor one child. This will provide for their tuition costs, uniform, transportation and soon we'll be able to provide one meal for them. You can never learn on a hungry stomach! It is a recognized charitable organization so that means your donation is fully tax deductible. We have expanded ourselves from Toronto to other parts of Canada, USA & Trinidad & Tobago. I'm totally amazed at what God has done since we launched this project. We were able to help 95 children go to school from Congo cross, Wilberforce, Waterloo, Grafton & Togo assemblies. We have started this in the continent of Africa for now and with the hopes of expanding to other countries once we've established ourselves. If you'd like more information, please email me at: ntc.educationsponsorship@gmail.com. Stay tuned for more exciting news coming down the pipe…
2. Fundraiser for orphanages. –
We are putting on a Music Gig whereby people can buy tickets to a night of worship, instrumental jamming, special guest performance, food and lots of good fun to raise money for 2 orphanages. We will be hosting our first event in April 2008.
Chung Lao:
Would you ever consider leaving Canada?
Jenet: Well I have considered it and moving to the US is not so bad I guess but I love Canada. And…elsewhere??? That would be tough but it will be dependant on the circumstances. No we don't live in igloos, nor do we use snowshoes…it doesn't snow all the time and we do have summers!!!! I live in Toronto so it's pretty good.
Chung Lao:
What is something the Yanks (including myself) on the other side of the border can learn from Canada?
Jenet: Umm…send 3 soldiers to Afghanistan so of all them don't get killed. Have free healthcare. Keep all parts of your country clean will ya? =) I feel some tension coming on. *sigh
Chung Lao:
What is your take on George W? How will he be remembered?
Jenet:
I personally thought he did a great Job. Yes some of his decisions might've been ridiculous but if US doesn't step in to help other countries, who is gonna do it? I fully give him credit for stepping out and doing what he did. I think he will be remembered as a man who did what he thought was right for his country and for the world.
Chung Lao:
Name someone you admire and why.
Jenet: My mom, the late Mrs. Benigna Poopalan. She was an awesome woman of God who kept things real! She was always there to love & support you but never condemned you. She was the perfect wife for my dad and the perfect mother for me and Joy. There is so much I can say here but all I can say is I wish to possess some of those characteristics in my life!
Chung Lao:
When did your obsession with hockey begin?
Jenet: I've had this obsession for a few years now but in the last 5 years, I've really gotten to love the game more. It doesn't mean I support my home team though…but it is definitely a Canadian Team. My whole family is hockey fanatics, including my dad! Some say that it's like an altar call when we watch hockey games in our home…lol
Chung Lao:
List your favorites:
A. Car(s):
Aston Martin Vanquish S V12, Aston Martin V8 Vantage,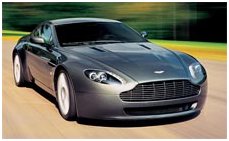 Ferrari 360 Modena, Ferrari F50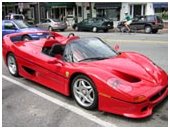 on a more serious level…
BMW 760 Li, Hummer H2 (for grocery shopping),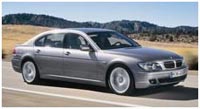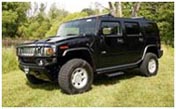 Lexus SC430, Infiniti G35 coupe.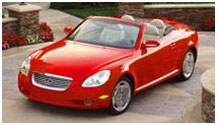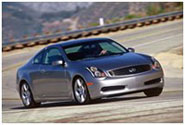 I love cars
B. Food(s): Rice & Curry Sri Lankan style first, then everything else.
C. Hobbies: Playing Volleyball, watching hockey games, now I'm getting started on Football too…Love to bake and cake decorate.
D. Countries to visit/re-visit: Greece, Australia, New Zealand, Spain, Brazil, Argentina, other Caribbean or African Countries and many more…I simply love to travel!
E. Sibling: I only have one so I have no choice but to love her!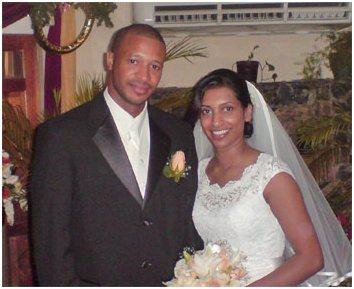 F. Sport(s): Volleyball & Basketball
G. Restaurant(s): Canyon Creek, Devonsleigh Place, Pickle Barrel
H. Bible Passage(s): There are many but here are a couple…
Ps. 37:4
Delight yourself in the LORD and he will give you the desires of your heart.
Matt. 6:33
But seek first his kingdom and his righteousness, and all these things will be given to you as well.
1 Chronicles 4:10
Jabez cried out to the God of Israel, "Oh, that you would bless me and enlarge my territory! Let your hand be with me, and keep me from harm so that I will be free from pain." And God granted his request.
Jer. 29: 11
For I know the plans I have for you," declares the LORD, "plans to prosper you and not to harm you, plans to give you hope and a future.
Chung Lao:
Let's hear about those skills in the kitchen.
Jenet: Oh noooo! You better ask someone who has tasted my cooking. Well I actually love to cook and try out new recipes. I never follow a recipe, I always have to improvise. Love to bake…and simply create my own stuff.
Chung Lao:
What is the first thing you notice about a person?
Jenet: Eye contact! If he or she can't look you in the eye, then something has got to be wrong with them…then of course their appearance. Do they smell good?
Chung Lao:
What is something you cannot stand in a person?
Jenet: Dishonesty and people who make excuses for everything! Pet peeve…people who beat around the bush!
Chung Lao:
IPF Intelligence has learned that you are also a volleyball fanatic. Do you confirm/deny these allegations?
Jenet: I confirm these allegations 100%. When are we going to have Volleyball Classics?
Chung Lao:
Describe the ideal husband.
Jenet: An ideal husband would be God fearing and someone who has a backbone. He should love God first, his wife, children and everyone else after. He should be kind, giving, honest, and loyal, have a good sense of humour and be able to respect you. He should be able to lead the family through thick and thin. Of course compatibility in looks is also needed cuz you have to live with that person for the rest of your life! =)
Chung Lao:
Describe the ideal wife.
Jenet: An ideal wife should be able to submit and love her husband according to biblical principles. Someone who doesn't nag and find faults all the time. Also posses all the qualities listed above for an "ideal husband".
Chung Lao:
Describe the ideal cheese.
Jenet: Ha ha! Should we really go there? Ok, so my favourite cheese is Havarti, but I can simply settle for Cheddar (medium/mild). No provolone Chung Lao.
Chung Lao:
What job could you absolutely not do.
Jenet:
Excuse me…I can do everything!!! I'm a superwoman! I AM Jenet! Just kidding. There are too many to name…where do I start? Starting with …refer to the next question. =)
Chung Lao:
Using nothing but Microsoft Paint, please draw us a picture.
Jenet: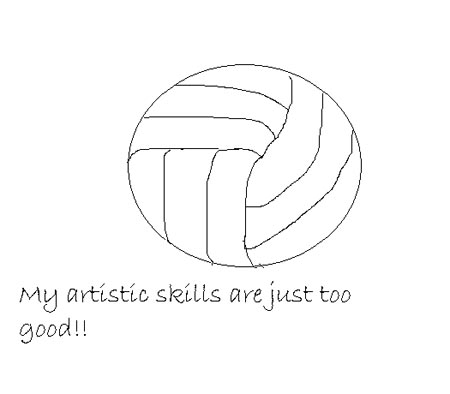 Chung Lao:
What is your take on arranged marriage?
Jenet: It works for some and not for others. I personally believe in compatibility and being able to get to know someone so if there are any issues in your marriage it'll be you to blame and not someone else for arranging it. But of course a Marriage arranged by God will last forever!!
Chung Lao:
How about interracial marriage?
Jenet: Awesome…I'm totally for it! As my mom used to say, when you peel the skin off, everyone looks the same. Yes some will be reluctant cuz of cultural differences but really, how much of our culture do we embrace??
Chung Lao:
How do you predict Toronto will do at the 2008 BSC?
Jenet:
Is TO going to have a team this year? If they do, maybe somewhere in the middle?
Chung Lao:
Are we living in the End Times?
Jenet: Absolutely! Everything that happens around us proves we are living in the End Times.
Chung Lao:
Define the ideal church, even if it's not realistic.
Jenet: A place to freely worship and be able to prepare you for the coming of the Lord.
Chung Lao:
Alright, you wake up one morning, it's Wednesday. The week seems to be going slowly. As your getting ready for work, you happen to look out the window.
All you see is blue.
The blue ocean that is. Surrounding your house is a brief stretch of sand, but for miles around in every direction, all you see is ocean.
All internet/phone connections are dead. What do you do?
Jenet: I would say, "Yes, I don't have to go to work!" Just hope you know how to swim so you are not bored sitting inside your home. Lie on the sand, take a snooze, wake up and sip a nice cold drink that comes in a real pineapple, put up my net and practice some volleyball skills. Can't forget the food…so fire up the BBQ.
Chung Lao:
Lastly, leave us with a parting thought.
Jenet: Proverbs 3:5-6:
Trust in the LORD with all your heart and lean not on your own understanding; in all your ways acknowledge him, and he will make your paths straight
Chung Lao:
Appreciate it Jenet. Next up on
The Tonight Show
is
Irfan Jamil. Keep in locked in right here. Much Love.