Now will I be purchasing a Ballazz jersey? Ain't happening...
Chung Lao: Jon, howís it going man?
Jon: Great, been busy.
Chung Lao: Where did you grow up?
Jon: I lived in Trinidad till I was 16, then moved to philly, its been 8 years now.
Chung Lao: Pick one word that describes you.
Jon: Goodspeler (if you get it you can use this) if not use Observant.
Chung Lao: What do you think of IndaPhatFarm.com?
Jon: Great website I enjoy reading the articles and the message boards.
Chung Lao: Give us the pros/cons of living in PA.
Jon: The diversity is a def plus, the sports teams. I hate the crime and killings that go on everyday.
Chung Lao: What are your thoughts on George W? How will he be remembered?
Jon: He doesnít get as much credit as he deserves. The war really discredits some of the work he did.
Chung Lao: What is your prediction for the 2008 election. Who takes the cake?
Jon: I think that the democrats will win, but it wont be a runaway victory like everyone thinks.
Chung Lao: Whatís the first thing you notice about a person?
Jon: Attire, I hate when people look and dress sloppy.
Chung Lao: What is the most important thing in life?
Jon: I would say salvation, after that kids.
Chung Lao: List your favorites:
A. Car(s): BMW M6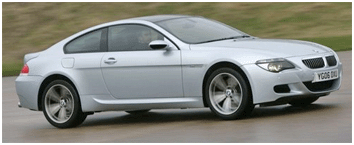 B. Food(s): Steak.
C. Hobbies: Basketball.
D. Countries to visit/re-visit: I would like to visit France one day.
E. Sport(s): Basketball
F. Restaurant(s): Any Japanese place, thereís a small place near my house
we go to all the time.
G. Bible Passage(s): Psalm 118:6 - The LORD is on my side; I will not fear:
what can man do unto me?
Chung Lao: Tell us about those skills in the kitchen.
Jon: Iím a great cook. I do most of the cooking at home, also I like to barbeque.
Chung Lao: What is in your pocket right now?
Jon: iPhone, keys, elmo toy (donít know why).
Chung Lao: Name someone you admire and why.
Jon: My sister Ė has her PHD, and still studying and working hard. Her work ethic is amazing.
Chung Lao: Spare the rod and spoil the child? Agree/Disagree?
Jon: Agree - walking a thin line with this issue right now.
Chung Lao: What have you learned from being a new parent, and what pearls of wisdom do you have for all the new parents out there?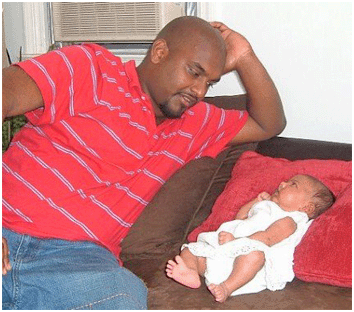 Jon: A definite change in lifestyle, say goodbye to sleep and look forward to waking up at 6:30am everyday (even on the weekends). Parenthood makes you become responsible, but there are a lot of good times.
Chung Lao: What is something you cannot stand in a person?
Jon: Ignorance Ė I hate it.
Chung Lao: Alright, its BSC time. How does your team, the Philly Ballazz handle the pressure of having a target on your backs, from every team you play?
Jon: We like pressure, we got ice in our veins. lol You cant really play this game if you cant handle pressure. But it kinda instills fear in the other teams, and I think that it gives us an edge. Other teams donít really know what to expect.
Chung Lao: Your team chemistry has been heralded as the best of any team at the BSC. How many tournaments do you guys play in on a yearly basis?
Jon: Not as much as you would think maybe one or two, we try to play in leagues and we practice hard. I believe that hard work pays off I donít believe in this underdog always wins crap.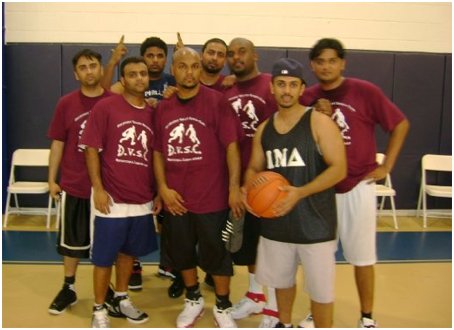 Chung Lao: Philly has now won 3 championships. What keeps you guys motivated every year?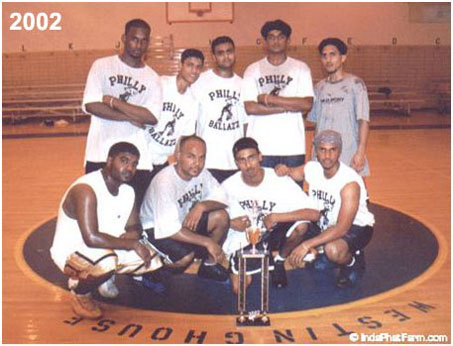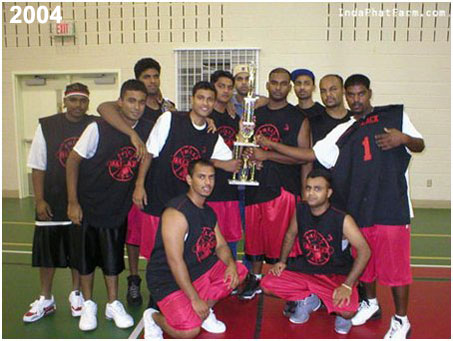 Jon: We got a pretty old team if not the oldest in the tourney. We probably got 2-3 years left with the current team we have. You should see the younger kids in Philly I got a lot of competition for my starting spot.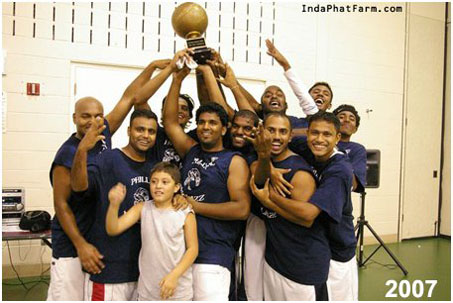 Chung Lao: Where are your 2002, 2004 & 2007 trophies?
Jon: I have one, Binu has one and Rocky has one. Actually I think the 2002 one is broken. Can we get a replacement?
Chung Lao: Give us your unbiased prediction for the 2008 BSC. Which teams pose the greatest threat to your repeat hopes?
Jon: Everyoneís our competition, we havenít really proven anything. We only beat Chicago one time, and the Texas team is really tough, and with the changes to the rules their gonna be a tough matchup. It won't be as easy this year, everyone is getting better, even Gburg.
Chung Lao: Back in 2006, you said you were available for an autograph session at the BSC. Where are you setting up your stand this year?

Jon: At the trophy table when we win.
Chung Lao: Describe the ideal church, even if itís not realistic.
Jon: People put too much stock into idealism, church is only as real as you make it.
Chung Lao: Are we living in the End Times?
Jon: I think we are close but not there yet.
Chung Lao: Alright, youíre in Antarctica on vacation with the Philly Ballazz. As you build your igloo in preparation for the coming ice storm, you realize that youíre canned food is missing. Somehow itís been lost on the trip. You have about 3 days worth of perishable food, but since your resupply dog sled team thought you had canned goods, they wonít be back for 3 weeks. You have no weapons, a large supply of heating fuel, and no signal on your cell phones. What do you do?
Jon: Kick out Rocky and Binu, leave Blesson he could take care of himself and 3 weeks without food would do Ricky some good.
Chung Lao: Lastly, leave us with a parting thought.