Welcome back to The Tonight Show I'm your host Chung Lao.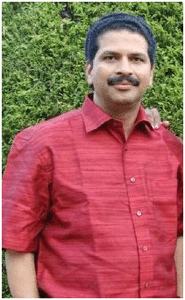 This really is a pleasure. You know him as George Thekummottil. Well his real name is Josekutty Valiyakalumkall from the hilarious YouTube series, Akkara Kazhchakal. His performance as an "Homer-Simpson" esque Malayalee uncle is absolutely on point. It's even a little too real.
From his facial expressions, to his mannerisms, to when he's proven wrong, to his jokes, to his nasal voice. he just has it down, and we're pleased to have him here. So without further adieu...
Posted on February 16, 2009

---
**Before reading this interview, and if you haven't already, be sure to check out the first episode of Akkara Kazhchakal. It'll give you a good taste of what this show's all about.**
Chung Lao: Josekutty, thanks for being interviewed here at IndaPhatFarm.com How are you?
Josekutty: I am doing very well. I hope your doing the same.
Chung Lao: Where did you grow up?
Josekutty: I grew up Kerala, India in the town of Kottayam.
Chung Lao: When did acting become a passion in your life?
Josekutty: I have done many plays and skits in school during my high school years. As years went on the acting abilities stuck with me as I also have done many dramas and skits with friends of mine.
Chung Lao: Where does the inspiration for George Thekummottil come from?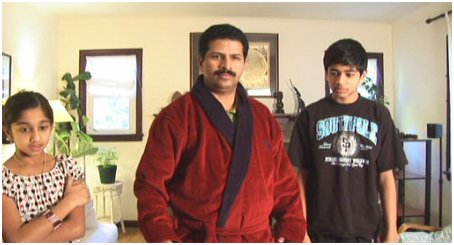 Josekutty: The inspiration of Georgeís character comes from the script-writer himself. Ajayan Venugopal, the scrip-writer of Akkara Kazhchakal created a character that portrays an average typical Malayalee uncle/husband/father living in America.
Chung Lao: How much of George Thekummottil is in you?
Josekutty: I can say that I am about 75% George Thekummottil. It was not hard for me at all to become that character.
Chung Lao: What types of reaction do you get when people recognize you from the show?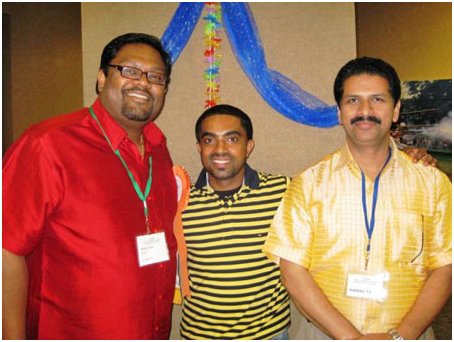 Josekutty: Everyone recognizes me wherever I go, whether itís at the movies, the mall, at church, etc. People are very happy when seeing me and speaking to me. I have become a part of their family through my character in Akkara Kazhchakal.
Chung Lao: What is your favorite movie?
Josekutty: The Malayalam movie Thirakatha which came out in 2008 is my favorite movie as of yet. Itís simply an amazing story.
Chung Lao: Who is your favorite actor?
Josekutty: I like all actors. I believe that each individual has their own character and do their job to the best of their ability.
Chung Lao: When itís all finished, what do you want your legacy with Akkara to be?
Josekutty: I have no big hopes or dreams. I am happy enough with the success Akkara has become and the popularity it gained. It truly is Godís blessing for all of us to be recognized in the highly populated Malayalee community. I encourage everyone to watch and continue watching Akkara Kazhchakal!
Chung Lao: Lastly, leave us with a parting thought.
Josekutty: Keep your eyes and ears out for new episodes and continue the support for Akkara Kazhchahal. Thank you all very much!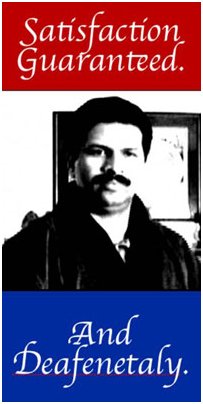 Chung Lao: Appreciate it sir. Next up on The Tonight Show is Abi Varghese, one of the directors of Akkara Kazhchakal. Keep it locked!
---
Back to the Tonight Show |
Back Home