Mathai C. Ittycherian

aka Babu Uncle. Hails from Houston, TX. Father. Grandfather. Former member of the Indian Air Force. Rockets fan.

Babu Uncle represents a different generation than the one I'm in. This interview is an attempt to bridge that gap.

Enough said. Read on.........

Chung Lao:

Babu Uncle, how are you?

Babu Uncle: Fine, thank you.

Chung Lao:

Tell us about your upbringing.

Babu Uncle: Well I was brought up by Christian parents and they planted seeds of faith in me from a very early age.

Chung Lao: Where is your hometown in India?

Babu Uncle: There is a place called Neerattupuram(Thalavady village) 8 kilo meters from Thiruvalla towards west.

Chung Lao: When did you come to this country, and how long have you been here?

Babu Uncle: I came here 14 years ago i.e: Feb 1991

Chung Lao:

Tell us about your children/grandchildren?

Babu Uncle: I have only one daughter-Jenis, married to Gerzim and they have three beautiful children, Feba, Stanley and Sharen.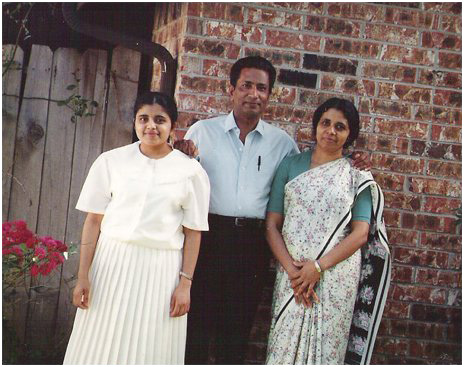 Chung Lao:
What do you think of IndaPhatFarm.com? How did you find about it?
Babu Uncle: It is a cool site. I should say it covers everything -politics, sports, current affairs and funniest of all very good debates I enjoy it. My niece Praisy has shown me Gloria's wedding pics, and Brenda's journal about India visit.
Chung Lao:
Would you say that American culture has had an impact on Indian young people brought up in this country? If so, what have those impacts been?
Babu Uncle: Yes, The independency, knowledge, self esteem coupled with Indian values, they can become fine young men and women.
Chung Lao:
At what age did you enter the Indian Air Force?
Babu Uncle: By the way, who told you that? Did you do a background check on me? Answer to your Q- 18 years.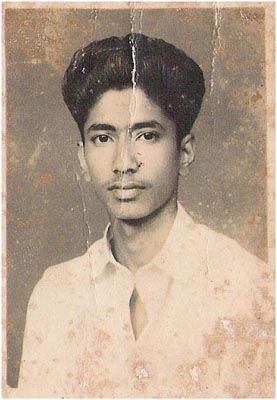 Chung Lao:
What was the experience like, as it was your first time away from home?
Babu Uncle: That was terrible, leaving loving parents and siblings, but at the same time thrilled to get in to the best services.
Chung Lao: What are your thoughts on arranged marriage?
Babu Uncle: Well, nothing wrong with that! Mine was an arranged one, that was 36 years ago. I also saw 4 more girls but I did not choose any of them. There is no compulsion or pressure that you should choose the one your parents or anybody else suggest. After all it's you going to get married. True, you don't know anything about the girl, certainly we enquired about the girl and her family.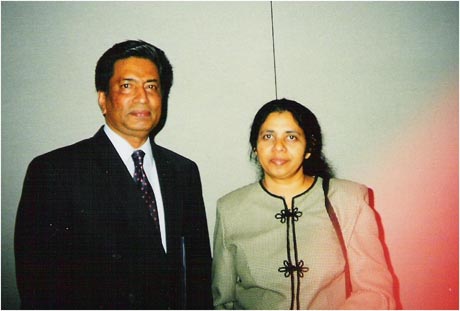 If it is suitable then only we enter into it further. That doesn't mean everything is a perfect match. It is after marriage that we learn each other. Anyway I am against marrying after they live together for some time. Look at statistics of the so called love marriages, 1/3 get divorced in this country.
Chung Lao: What are your thoughts on interracial marriage?
Babu Uncle: That is an interesting subject. Nothing wrong with it either. I read your column in the archives. I should say it is all mostly true. There are so many obstacles for our community, but if that is joined by God, I am for it.
Chung Lao: What can be done to combat terrorism globally?
Babu Uncle: You can't stop terrorism as I said earlier it will continue. Best way to defend is to stay offensive. As Christians we can only pray.
Chung Lao: What role do you see India playing in the 21st century?
Babu Uncle: India will emerge as a superpower next to China
Chung Lao: What were your thoughts after the 2004 U.S. presidential election?
Babu Uncle: Americans voted for values, particularly evangelical Christians.
Chung Lao: What was the last book you read for recreation?
Babu Uncle: Now I hardly read for recreation. What I read is only news thru internet New York times and Indian news. Sometimes old Reader's Digest.
Chung Lao: Do your socks match?
Babu Uncle: Half of the time!
(that was a joke people, no e-mails from the Indian-American Institute of Etiquette please. Thanks.)
Chung Lao: Fish Fry or Fish Curry?
Babu Uncle: Fish moley, I guess you can classify it as curry.
Chung Lao: List your favorites:
A. Car:
Babu Uncle: As the psalmist says, my heart is not haughty, nor my eyes lofty, neither do I exercise myself in great matters, or things too high for me. My good old camry, you are too good.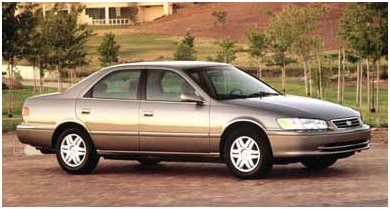 B. Food:
Babu Uncle: Any sweet dish-Payasam!
C. Hobbies:
Babu Uncle: Oh Gosh, I have no hobby now, it used to be table tennis and dancing till I got married! Waltz, Foxtrot, Cha-Cha-Cha and Rock'n Roll were my favorite thing.
D. Music:
Babu Uncle: Jazz and oldies used to be, now gospel music.
E. Sports Team:
Babu Uncle: Rocket, I am a Houstonian.
F. Subject in school, and why?
Babu Uncle: Math because you don't have to study, once you got it into your brain, it sticks there.
Chung Lao: If you could have chosen professions for all of your kids, what would
you have chosen for them?
Babu Uncle: It is not that I choose, It is up to them to choose. What profession they want to be in.
Chung Lao:
The Ambassador LX (Luxuries) vs. The Auto Riksha SE (Special Edition). Who wins this clash of titans?
Babu Uncle: I think the Ambassador.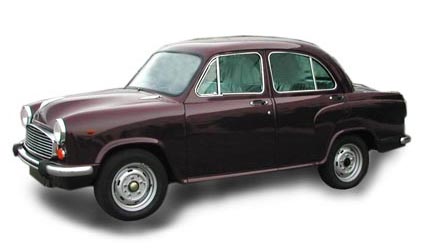 Chung Lao: Give us a fond memory from your childhood.
Babu Uncle: My father bought a pencil and I lost it. I was only 3 years or so , my mother told me to pray for it and I found it in vicinity of our house. That's the earliest childhood memory I have. That seed of faith grew in me ever since.
Chung Lao: Name something you can't stand in a person.
Babu Uncle: Cheating. When some one tries to cheat me, I hate that.
Chung Lao:
What is your specialty in the kitchen?
Babu Uncle: As a bachelor I always dined in the mess. After marriage, my wife does all the cooking. My specialty - Jack of all trades, master of none, You know what I mean!
Chung Lao:
Name someone you admire and why.
Babu Uncle: Mother Teresa, for her dedication, sacrifice, and love b/c of Jesus Christ.
Chung Lao:
Is Air India the worst airline in the history of mankind?
Babu Uncle: I think you are exaggerating, they treat foreigners well.
Chung Lao:
Mohanlal vs. Mammootty. Who comes out on top in this clash of titans?
Babu Uncle: I haven't seen a Malayalam movie for the last 36 years. I think Mamooty comes top.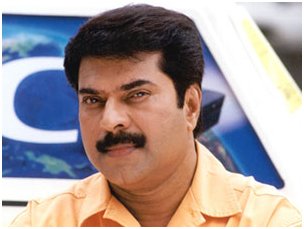 Chung Lao:
If you could change one thing about yourself, what would it be?
Babu Uncle: That is a tough one. There is nothing good in me. "For the good that I would I do not; but the evil which I would not, that I do." Rom:7: 18-19.
Chung Lao:
Are we living in the End Times?
Babu Uncle: Is there any doubt? We are seeing and hearing what has been foretold.
Chung Lao:
You go to sleep one night, and wake up in front of the main gate to the city of Mumbai around the year 400 A.D. You are 40 years younger, dressed in Indian armor, and holding a sword in one hand, and the horn of Mumbai in the other.
The gate to the city is locked. Suddenly, in the distance you hear the roar of men shouting a battle cry. As you look more closely, you see that a horde of 60,000 Mongol warriors is approaching at break neck speed. What do you do?
Babu Uncle: Chris, it seems you know Indian history much more than me, I have to catch up with you!
Chung Lao:
Finally, leave us with a parting thought.
Babu Uncle: Ecclesiastes 12:13-14. Let us hear the conclusion of the whole matter. Fear God and keep his commandments for this is the whole duty of man. For God shall bring every work into judgment, with every secret thing, whether it be good or whether it be evil. Thank you Chris for having me. God bless.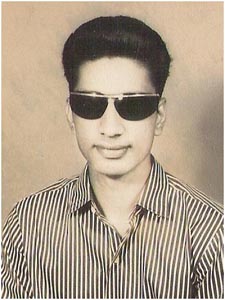 Chung Lao:

Thanks Babu Uncle. Next up on The Tonight Show is an interview with Glenn Thomas. Keep it locked.

---
Back to the Tonight Show | Back Home