Welcome back to The Tonight Show I'm your host Chung Lao.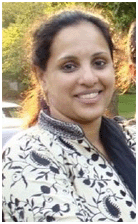 Sajini Sacharaiah. Who plays the dutiful wife of the George Thekummottil, Rincy, on the YouTube series, Akkara Kazhchakal. Part of what makes her character interesting to me is the back and forth with George. While he likes to rip off his verbal banter, she gets in her shots, and that's what helps make the show interesting, in my mind.
Enjoy this short interview.
Posted on March 30, 2009

---
Chung Lao: Sajini, thanks for being interviewed here at IndaPhatFarm.com How are you?
Sajini: I am really good. Just living life as it goes on.
Chung Lao: Where did you grow up?
Sajini: In Trivandrum (Thiruvanandhapuram), Kerala with my elder brother, younger sister, and my father and mother.
Chung Lao: When did acting become a passion in your life?
Sajini: Acting has been a passion for me. But it became serious once I stared doing Akkarakazhchakal and I am really grateful for the role of Rincy.
Chung Lao: Where does the inspiration for Rincy Thekummottil come from?
Sajini: Rincy is a very ordinary, everyday person so it is quite easy to play her role because I pretty much just stay myself and I am very comfortable with it.
Chung Lao: How much of Rincy Thekummottil is in you?
Sajini: I am a lot like Rincy. Iím fun but also serious. I have little arguments with my husband. I have to yell at my son and daughter to get them to do what I ask. But Itís great. It really makes the role quite easy. Rincy is the second me.
Chung Lao: Do you feel like your representing a certain demographic when youíre acting as Rincy? For instance the fact that Rincy tolerates George the way she does.
Sajini: Yes because in the show I am the average ďAmerican Malayalee femaleĒ
Chung Lao: What are some of your favorite films?
Sajini: I have a lot of movies to catch up on so I donít really have any favorites, right now, in particular.
Chung Lao: What type of reaction do you get from fans of the show?
Sajini: Itís really great to see that everyone is enjoying this show, including young kids and teenagers.
It makes me feel really happy that I get to be a part of Akkarakazhchakal.
Chung Lao: When itís all finished, what do you want your legacy with Akkara to be?
Sajini: That everyone is different and so is every family, also everyone should be proud of who they are and who theyíre with.
Chung Lao: Lastly, leave us with a parting thought.
Sajini: We only have one life to live. Live it with everything you have and have fun.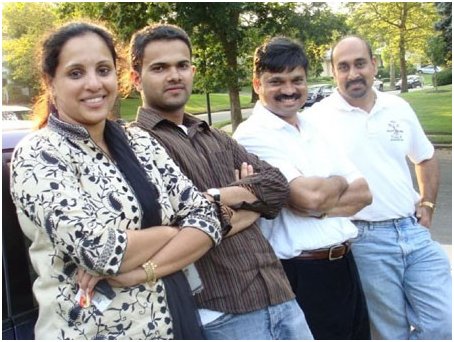 Chung Lao: Thank you Sajini. Next up on The Tonight Show is Jarvis Thomas, one of the captains of DCZ Finest & the former #1 ranked Madden played in the world!
Keep it locked in.
---
Back to the Tonight Show | Back Home