Welcome to The Tonight Show I'm your host Chung Lao.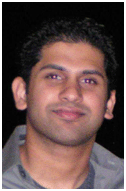 As you may or may not know, back in March '03, we stayed over at Stan's house. Well one night, I awoke to some strange noises eminating from the kitchen area. I slowly got up and crept towards the kitchen. Peeking around the bend, I found Stan chowing down while singing this. Nice.
No, but seriously, Stan is one of the most laid back people you will ever meet. He has the ability to instantly put you at ease with his positive attitude. But most importantly, this IT specialist will have your back in a street brawl.

Posted on December 15, 2003


---
Chung Lao: Stan, what's the deal man, how are you?
Stan: Good…Good man ….just relaxing, enjoying life a lil bit. And sorry guys …. I apologize bout the delay in finishing up this interview

Chung Lao: How are things in H-town?
Stan: Things are good here…..it's the best place to be …..fo shizzle mah nizzle

Chung Lao: You've just won the $50 million dollar jackpot. What are your plans?
Stan: I don't know ….that is a lotta money…. I'd probably go crazy trying to decide ….probably buy me a luxury boat and go fishin but most definitely I will give you some money so you can buy/own ur own domain name……..

Chung Lao: What do you think of IndaPhatFarm.com?
Stan: Personally ….. I think it sucks and Blue Radius rocks!……….ok just kidding …. You guys are doin a great job, you have a great crew ( especially my lil sista Brenda ) … I like that you guys take time and post interesting articles for everybody to read and ponder.

Chung Lao: What is wrong with Michael Jackson?
Stan: I think he's aiightt, has written/produced some really kool songs, but the man needs help …BIG TIME…..maybe we need to lay hands on him along with a rendition of Heal The World.
Chung Lao: What is your favorite passage/verse from the Bible?
Stan: Lamentations 3:22-23 the latter part of the verse:
Because his compassions fail not. They are new every morning , great is thy faithfulness.
Chung Lao: Who is the mastermind behind the infamous cane? (For anyone that doesn't remember this, see H-Town pics)
Stan: This is my version of the events that took place and the order of the actors. Glen(Owner of stick) …………..Paul (mastermind)…….Keith (victim) …..justin….chris….and myself (innocent bystanders)

Chung Lao: Kobe Bryant is arrogant. But here is the thing, he has 3 world championships, at the ripe old age of 24. SO, is his arrogance justified?
Stan: No….his arrogance is not justified….it does not matter how famous/rich…..one should still try to maintain and act humble.

Chung Lao: Read any good books lately?
Stan: Books …..what's that ? Actually, my personal favorite is Dr. Phil's Ultimate Weight Solution: 7 Keys to Weight Loss Freedom.
Chung Lao: Name your favorites:
Stan:
Cologne: Can't go wrong w/ the Issey Miyake or D&G
Shampoo: TRESemme
Gel: Crew
Floss: I prefer toothpicks, less werk
Sandals: Air Bata's baby !!!
Cooling Glass: ray ban's

Chung Lao: What kind of music do you listen
to?
Stan: Everything w/ the exception of country music

Chung Lao: Where do you see yourself in 5 years?
Stan: I really can't see that far.

Chung Lao: You recently graduated from college. How about some advice for those of us still in school.
Stan: Just trust in God and keep on keepin on

Chung Lao: Dream Car?
Stan: 911 GT2…………………sweet …..very sweet!!!!

Chung Lao: Are you talkin' to me? ARE YOU TALKIN' TO ME?
Stan: DAMN RITE …I'M TALKIN TO YOU, EDDA PODA Chung LOwE !!!!, MONay I SNEHUM you ( translation…….I lowe you lowely lao )
Chung Lao: Favorite movie, and why?
Stan: Shawsank Redemption……It doesn't matter how bad ur life situation….keep on pushing on ………jeahhhh…..i like dat……very funthazzztic

Chung Lao: Would you ever consider going into politics?
Stan: Yes…….I would make a good politician
Chung Lao: Are we living in the End Times?
Stan: Most definitely …. There are events going on that we cannot explain….and looks like everything is being prepared for that one world order

Chung Lao: Name something you can't stand in a person.
Stan: Being ugly……just joking ………… being a two- face…..

Chung Lao: It's come to my attention that you can cook. What's your specialty?
Stan: Pork chops and rice w/ steamed mushrooms and zuchini…..oooohh …oohhh good , I am getting hungry talking bout it. I am trying to learn/master south Indian cooking so I can cook for the fellowship meals,

Chung Lao: Republican/Democrat and why?
Stan: I am a member of Green party(.malayalee chapter); have to save my parents' farm in the backyard. Free the Pavakas Baby!
Chung Lao: Name someone you admire and why.
Stan: I would have to say my Dad because he loves the Lord very much. Also he is a very humble, practical and hardworking man.
Chung Lao: Do you recommend that more people move down to Houston? Why/why not?
Stan: Houston's a great city to live in. It is developing in many areas. There are a lot of improvements being done to the city's infrastructure…which will be beneficial to everybody.

Chung Lao: What would it take for you to go and live in India?
Stan: Salma Hayek after she converts to CPM.

Chung Lao: Ok, your driving home one night. You turn the corner when all of a sudden a flash of light fills your screen. When the light dissipates, you look into the distance and see a mushroom cloud. What/When/Where/How, do you do?
Stan: OK Chris …. You are watching way too much TV. You need to throw it out…….hahaha.

Chung Lao: What's your take on George W?
Stan: I'd rather not say anything……it is a very sensitive topic.

Chung Lao: I've saved the most important part of this interview for the end. What was your reaction when you heard the news about Blessan?
Stan: I was shocked! I couldn't believe it! and then as reality hit me I lost all feeling in my body.
Chung Lao: I know you have lots of memories of Blessan, but take a moment and tell us about a particular moment that stands out in your mind.
Stan: When I first moved here from India…..Blessan befriended me ( like his usual self). He would talk to me after church which was nice cause he was a cool kid. He said that I'd be all up in his face while he was getting showered by my spit and getting warm cause of my HOT breath. According to him I'd hold his hand like people do in India during our conversation. Eventually he would free his hand and try to move away from me but ….somehow I'd grab his hand again. Over time according to him I got better. ….. … Also this was his opening piece to our mutual friends who wanted to know how we had met. I don't think I have done that to anybody……..Makes me smile everytime I meet or talk to new people. …..
Chung Lao: What have you learned from his life?
Stan: He was a guy that lived the life regardless of what was goin on around him. Even though he was in college and working in the corporate world…..none of that swayed him….he stood fast to what he believed in …..and that carried him to the end…..I pray that I can be like my bro. Blessan.

Chung Lao: Much Love Stan. Next up on The Tonight Show is Jessica A. Stay Tuned.

---
Back to the Tonight Show | Back Home