Index / Tourney Recaps | Official Information | Rosters | Directions | Contact
August 24-25 Schedule of Events | Rules/Regulations | Forms | BSC Sponsorship
---
Every team played a total of 5 regular season games at the 2007 BSC. The 6 teams with the best records advanced to the playoffs.

Scroll down for a more complete recap. The teams shaded in orange are the winning teams. "Thanks". "You're Welcome".

F

riday, August 24, 2007

Regular Season Games:

Game(s) 1:


A. Chicago 29 Philly 25 (OT) B. Gburg 25

DC

28

Game(s) 2:
A. Chicago 21 Texas 25 B. Toronto 20 Brooklyn 18

Game(s) 3:
A. Strong Island 25 Gburg 20 (2-OT) B. DC 23 Philly 27

Game(s) 4:
A. Brooklyn 9 Philly 18 B. Toronto 21 Chicago 25 (OT)

Game(s) 5:
A. Strong Island 20 Brooklyn 14 B. Gburg 2 Texas 21

Game(s) 6:
A. Gburg 24 Philly 28 B. Strong Island 26 Toronto 18

Game(s) 7:
A. DC 21 Chicago 19 B. Brooklyn 17 Texas 26

Game(s) 8:
A. DC 39 Toronto 18 B. Strong Island 15 Texas 27

Saturday, August 25, 2007

Regular Season Games:

Game(s) 9:
A. DC 30 Strong Island 16 B. Texas 19 Philly 20

Game(s) 10:
A. Gburg 21 Toronto 9 B. Chicago 32 Brooklyn 16

Regular Season Standings (Final)

(1) Philly: 4-1 ***


(2) DC: 4-1 ***
(3) Texas: 4-1 ***
(4) Chicago: 3-2 ***
(5) Strong Island: 3-2 ***
(6) Gburg: 1-4 ***


(7) Toronto

: 1-4 e
(8) Brooklyn: 0-5 e

*** - Advanced to playoffs
e - Eliminated from contention.

Saturday, August 25, 2007

Playoffs - 1st Round

Game 1: (3) vs (6)

Game 2: (4) vs (5)
A. Texas 30 Gburg 21 B. Chicago 29 Strong Island 18

Playoffs - 2nd Round

Game 3: (1) vs (3)
A.

Philly 32 Texas 29 (2-OT)

Game 4: (2) vs (4)
A. Chicago 23 DC 16

All-Star Game

A.

East ## West ##

Championship Game

A.

Philly 39 Chicago 25

The 2007 BSC Champions: Philly Ballazz
---
Monday, August 27, 2007 - Chung Lao
Full 2007 BSC Tournament Recap
A. Well the 5th annual BSC is in the books. The Philly Ballazz captured their 3rd title, and first since 2004, thus cementing their status as the
first BSC dynasty
. I also have to give much respect to Chicago. They came undermanned, with a minimal bench, and almost pulled off the 3-peat.

Overall I think the tourney went
fine. There were injuries, heated competition, but in the end, the event succeeded. As always, there is room for improvement, and we'll be on top of it.
Best Game of 2007. Philly-Texas: Playoffs.
**Hundreds of pictures are coming in. Should have them up later in the week. Keep it locked.
Shout outs: I want to take this time to shout out the following people. Without their help, this event could not have happened. Crystal George, Binu Varughese, Vinod Varghese, Danny Lopez, Julie Mathew, Soumini John, Stanley John, Sam John, Ricardo Avendano, Judah Asomugha, Josh Kurikeshu, Greg Smith, and to anyone I missed, many thanks for your support.
2007 BSC Tournament MVP: Binu Chacko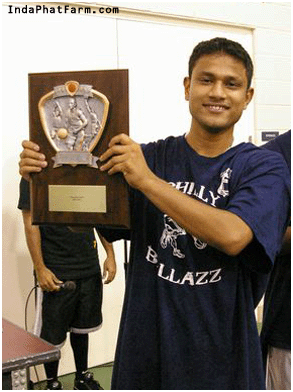 2007 BSC Joe Rosado 3-Point Champion: Tyson Titus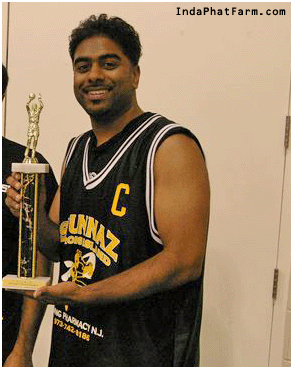 2007 BSC Fan Challenge Winner: Randy Singh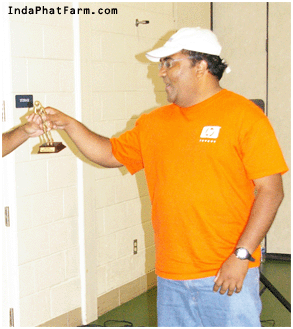 2007 BSC All-Stars: Justin Thomas, Tyson Titus, Binu Varughese, Jeremy Flores, Joe Hamgeri & Alvin Rathinam
---------------------------------------------------------------------

Every year, the power rankings change. Here you have them for 2007.

Philly

: Philly re-established themselves in 2007 as the team to beat. They are the first dynasty in the history of this tournament. Binu Chacko, the 2007 BSC MVP played lights out in the 2nd round matchup against Texas, making 2 clutch free throws, without which, they would have lost the game. They got overall solid play from Blesson Chacko, Rocky Singh and Ricky Roy to help propel them to their 3rd title.

1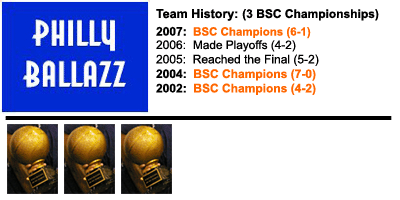 Chicago: Once again, major props to Chicago. They came undermanned, but seemed to will themselves back into the final. The Hamgeri's continue to be the cause of great annoyance to the rest of the BSC with their excellent play. :) I think its a major accomplishment that this particular team made it as far as they did in 2007.
2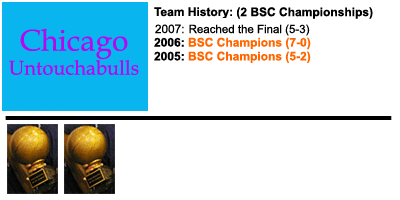 Texas

: Texas had outstanding play from Kevin Flores this year, and were within a hair of making the championship game. Anybody that sleeps on this team in 2008 is making a major, major mistake. This was a championship caliber team.

3

DC: This team is always going to put up a fight. DC took its best record since 2002 (4-1) into the playoffs and received a very high seed, the #2 spot.. Still, they weren't able to capitalize on that and finally make it happen.
4

Strong Island: Strong Island started out 3-0, and made it to the playoffs for the 2nd year in a row. The addition of Sijin helped their inside game, but it wasn't enough to overcome Chicago.
5

Gburg: How about some R-E-S-P-E-C-T? That's right, Gburg made the playoffs! The addition of Iffy and Ikay made this team in every game it played (except for the Texas game). They actually pushed Philly/DC and Strong Island to the brink. Last year, this team was in the 8th place spot. The only place to go is up!
6

Toronto: Shout out to Toronto for making the long trip. They had a lot of injuries this year, which affected their play. It was a tough road for sure, but we look forward to seeing you guys in 2008.
7

Brooklyn: This was not a banner year for Brooklyn's Finest. Props for coming out and putting up a fight, but this team simply didn't have the bench to be effective.
8

2008 BSC - First look: I look for Chicago and Texas (especially so) to return with some fire and attempt to beat Philly. Most of all though, I look for the guys to come together and have a good time.
In conclusion ladies and gents, it's our intention, God Willing, to continue these tournaments in the years to come. Thanks for supporting us in 2007.
---
Tourney Index | Back Home