Index / Tourney Recaps | Official Information | Rosters | Directions | Contact
Aug. 21-22 Schedule of Events | Rules/Regulations | Forms
---
Every team played a total of 6 regular season games at the 2009 BSC. The 6 teams with the best records advanced to the playoffs.

Scroll down for a more complete recap. The teams shaded in orange are the winning teams. "Thanks". "You're Welcome".

F

riday, August 21, 2009

Regular Season Games:

Game(s) 1:


A.

Philly

19 DC 16 B. Newark 8 Strong Island 18

Game(s) 2:
A. DC 21 Gburg 18 B. Texas 16 Brooklyn 8

Game(s) 3:
A. Philly 30 Newark 23 B. Strong Island 24 DC 28

Game(s) 4:
A. Gburg 28 Texas 39 B. Brooklyn 33 Philly 40

Game(s) 5:
A. Brooklyn 25 Strong Island 22 (OT) B. Texas 34 Newark 13

Game(s) 6:
A. DC 40 Newark 20 B. Philly 36 Gburg 19

Game(s) 7:
A. Texas 27 Strong Island 16 B. DC 43 Brooklyn 18

Game(s) 8:
A. Texas 27 Philly 30 B. Strong Island 24 Gburg 21

Game(s) 9:
A. Gburg 22 Brooklyn 32

Saturday, August 22, 2009

Regular Season Games:

Game(s) 9:
A. Gburg 27 Newark 24 (2-OT)

Game(s) 10:
A. Brooklyn 26 Newark 12

Game(s) 11:
A. Strong Island 27 Philly 33 B. DC 27 Texas 24

Regular Season Standings (Final)

(1) Philly: 6-0 ***


(2) DC: 5-1 ***
(3) Texas: 4-2 ***
(4) Brooklyn: 3-3 ***
(5) Strong Island: 2-4 ***
(6) Gburg: 1-5 ***
(7)

Newark

0-6 e

*** - Advanced to playoffs
e - Eliminated from contention.

Saturday, August 22, 2009

Playoffs - 1st Round

Game 1: (3) vs (6)

Game 2: (4) vs (5)
A.

Texas

22 Gburg 15 B. Brooklyn 26 Strong Island 20

Playoffs - 2nd Round

Game 3: (1) vs (4)
A.

Brooklyn 22 Philly 19

Game 4: (2) vs (3)
A. DC 41 Texas 30

Championship Game
A. DC 42 Brooklyn 34

The 2009 BSC Champions: DCZ Finest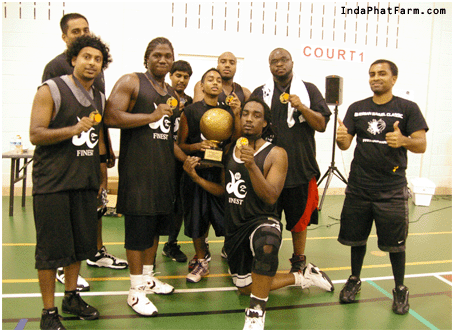 ---
Monday, August 31, 2009 - Chung Lao
Full BSC Tournament Recap
- Congrats to the 2009 BSC Champion DCZ FINEST, Pics On the Way!
A. The 7th annual BSC is in the books. A team not named Chicago or Philly finally claimed the hardware, namely DCZ Finest. I think its important to note that it took this team 7 attempts at the title to finally claim it. Perseverance paid off.
"Big Game" aka Jason Thomas played well for them, earning the All-Star nod. Justin Thomas also played well, winning the MVP award as well as the 3-pt contest. Alvin Rathinam stepped up in 2009, and the team got important contributions from Aba Udofa (who hit the game winner over Texas), and Sam John.
Best Game of 2009: I'd have to say the Brooklyn-Philly 2nd Round playoff game, in which Brooklyn pulled off the shocker against the #1 seed, Philly.
**Lots of pictures are coming in. Keep it locked.
Shout outs: I want to take this time to shout out the following people. Without their help, this event could not have happened. Crystal George, Charles Thomas, Calvin Thomas, Josiah Harris, Binu Varughese, Vinod Varghese, Bensen Oomman, Stanley John, Sam John, Daniel Lopez & all the team members that helped us man the scoring tables. Also shout out to Greg Smith of Good Elephant Photography for taking pics! To anyone I missed, many thanks for your support.
2009 BSC Tournament MVP & 2009 BSC Joe Rosado 3-Pt Champion: Justin Thomas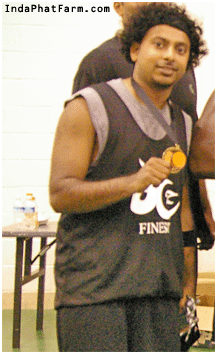 2009 BSC Fan Challenge Winner: Barry Burnett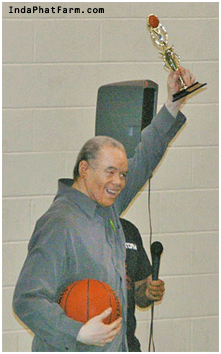 2009 BSC All-Stars: Jason Thomas (DC), Prajin Joseph (Newark), Vincent Ventolora (Brooklyn), David Kurikesu (Texas), George Jolly (Texas)
---------------------------------------------------------------------
Final
2009 BSC Power Rankings
DC: After 7 attempts, 7 ATTEMPTS, DC finally has a championship for its mantle. Led by "Big Game" Jason Thomas, and with clutch shooting from eventual MVP Justin Thomas & Alvin Rathinam, victory was secure. Important contributions from Aba Udofa, who hit the game winner over Texas in the regular season, as well as Sam John's aid on Friday. Let there be no dispute, DC is the new champion. Is this the start of a new dynasty?
All Star: Jason Thomas
BSC MVP: Justin Thomas
3-Point Champion: Justin Thomas
1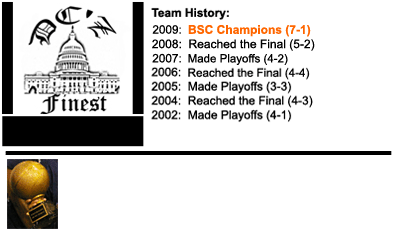 Brooklyn

: Look at this team's record from 2007-2009. Steady, constant improvement. Led by team captain Roy, this very athletic team shocked Philly in the 2nd round to earn their first ever trip to the championship game. Brooklyn started off slow, and then ran all the way to the championship game. A very athletic team that looks to shock the world next year!

All Star: Vincent Ventolora

2

Philly: Never, ever, underestimate this team. Philly went 6-0 in the regular season, captured the #1 seed, and seemed destined to reach yet another championship game. Then came Brooklyn, and in a shocker, handed Philly their only loss of 2009. It's interesting to note that Philly has never gone more than 2 yrs without winning a title. I expect a rejuvenated Philly squad in 2010!
3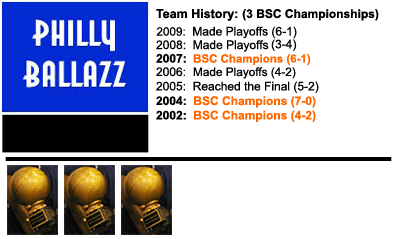 Texas: All you have to do is look at their 2008 record, and then look at their 2009 record, and it doesn't take a rocket scientist to see that this team improved greatly. Led by team captain, Roy. The addition of David Kurikesu helped them inside, and allowed for Benson Samuel & George Jolly to work the perimeter. They played the elite teams close, and look to make it to their first championship game in 2010!
All Star: George Jolly
All-Star: David Kurikesu
4

Strong Island: Team captain, Sijin Samuel. Strong Island had a comparable year to 2008, even though their record is technically worse. They were in a lot of games, playing DC very close. The return of some key players next year should allow them to make a run at the title.
5

Gburg: Team captain Ify Nwoko. Gburg fell off in 2009, there's no way to sugar coat it. Teams were more prepared to play this team. Even so, Gburg was in a lot of games especially against DC, where Ike almost hit the game tie-ing score. Had Josh Asomugha been able to play every game with them, I think their record would have been better.
6

Newark

: I have to shout out this team. Team captain Jensen Thomas. Led by All-Star Prajin Joseph on the court, and with important contributions from players like Jacinth Panicker, Newark was competitive in multiple games this year, giving teams like Philly and Gburg a run for their money. Much respect to them, as most team captains agreed that this team greatly improved. I really believe that with more practice time under their belts, Newark can be a playoff team in 2010!

All Star: Prajin Joseph

7

2010 BSC - First look: Chicago looks to return and attempt to dethrone DC. We hope to have Toronto back in the mix, possibly Yonkers, and a BRAND NEW TEAM! You know I can't tell you right away. Keep it locked!
---
Tourney Index | Back Home