Index | Official Information | Rosters | Directions | Tourney Recaps | Contact
| August 13th Schedule of Events | Rules/Regulations | Forms |
---
Every team played a total of 5 games at the 2005 BSC. For the first time in the history of this tourney, we had Houston/Chicago in the mix. The 4 teams with the best records advanced to the playoffs. Scroll down for a more complete recap.

Regular Season Games

Game(s) 1:


A. Strong Island 27 Newark 15 B. Brooklyn 20

Yonkers 17

Game(s) 2:
A. Chicago 25 Philly 28 B. DC 20 Houston 19

Game(s) 3:
A. Brooklyn 32 Newark 23 B. Strong Island 13 Yonkers 33

Game(s) 4:
A. Philly 28 DC 24 B. Chicago 17 Houston 23

Game(s) 5:
A. Strong Island 14 Brooklyn 23 B. Newark 14 Yonkers 15

Game(s) 6:
A. Yonkers 19 Houston 24 B. Chicago 18 DC 10

Game(s) 7:
A. Philly 32 Newark 23 B. Strong Island 20 DC 22

Game(s) 8:
A. Chicago 22 Brooklyn 18 B. Yonkers 14 Philly 28

Game(s) 9:
A. Strong Island 20 Chicago 30 B. Houston 22 Philly 20

Game(s) 10:
A. Houston 22 Newark 31 B. Brooklyn 14 DC 34

Regular Season Standings (Final)

(1) Philly: 4-1

***


(2) Chicago

: 3-2 ***
(3) DC: 3-2 ***
(4) Houston: 3-2 ***


Brooklyn

: 3-2 e
Yonkers: 2-3 e
Strong Island: 1-4 e
Newark: 1-4 e

*** - Advanced to playoffs
e - Eliminated from contention.

Playoffs - 1st Round

Game(s) 1:
A.

Philly 28 Houston 25

Game(s) 2:
A.

Chicago ? DC ?

Championship Game

A.

Chicago ? Philly ?

The 2005 BSC Champions: Chicago's Finest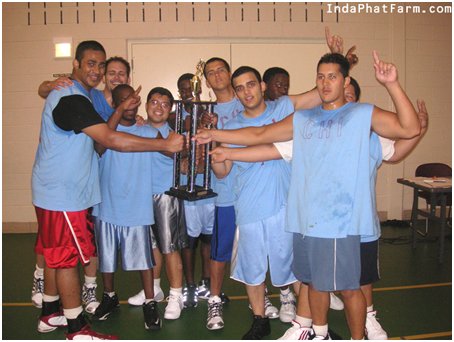 ---
Monday, August 15, 2005 - Chung Lao: Revised 2:27 PM
The Official 2005 BSC RECAP...
A. Well, the 2005 BSC is in the books, and what a BSC it was.. Chicago's Finest ended Philly's Dynasty hopes in convincing fashion. We had 8 teams come out this year, including Houston and Chicago, making it our biggest tourney to date. Shout out to all 8 teams for making the effort.
B. Shout Outs: I want to shout out several people for their help this year. First off, IPF webmasters Binu Varughese and VInod Varghese. Their help was invaluable this year. Also, Josue, Jon (IPF), & Jeremy Flores. Shout out to my cuzzin Josh Kurikeshu, who became the best game clock manager over the course of this tourney. MUCH LOVE. Also, shout out to Bro. Ricardo, Dinesh, Sheebu Thomas & Crystal (IPF) for handling our video/pics this year. Special shout out to Rejichan & family, Soumini John for keeping DC & other teams hydrated/fed. Caleb & Judah Asomugha, Blessan Chacko, Reena Geevarghese, Lovin Matthew, for managing the Game Clock/Scoring tables. I'd also like to thank my dad for his help before, during & after this tourney. Shout out to anyone I missed.
Now, i'd like to shout out.....
DC'Z FANSSSS!!!!
There were times on Saturday that I felt goosebumps b/c of our crowd. Whenever DC made a basket, the bleachers would be stomping/rocking and our fans were screaming/cheering like CRAZY. To be fair, there were fans from Toronto, Brooklyn, Philly, and more in attendance. Much Love to them. But DC, you held it down. It was GREAT to see.
C. Power Rankings: Well, it's time for my power rankings. One thing I love about these tournaments is their finality. People can talk all they want about what team is best, but in the end, there is one undisputed champion.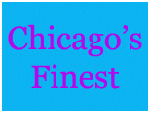 1. (5-2) Chicago: The new Champs. This team started off 0-2, many people (including myself), thought they were done. But they were just getting started. Behind the solid guard play of the Hamgeri brothers, Josue's inside presence as well as leadership on the court, and Big Dave, Chi-town's finest willed themselves to the championship.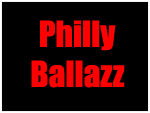 2. (5-2) Philly: Well, the Ballazz were back where they thought they would be, in the Championship game. The thing they weren't ready for, is Chicago. The play of the Chacko brothers was great as always, but once they were taken out of their game defensively, the jig was up. Having said all that, let's not fool ourselves, this team is a perennial contender.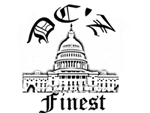 3. (3-3) DCZ Finest: A much improved team over the '04 squad. Sam John was the heart of the team. He played like a champ. Aba and Josh Asamugha were much improved this year as well. DCZ Finest gave everyone they played a run for their money.
Look for this team in 2006!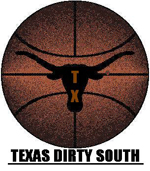 4. (3-3) TX Dirty South: Consider this. TX only lost to DC by one point. In addition, TX beat both Chicago and Philly WITHOUT one of their best players, Benson.

Anyone who thinks this team isn't a title contender going into 2006, is fooling themselves.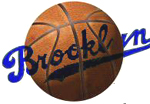 5. (3-2) Brooklyn: They weren't a bad team. There just weren't enough playoff spots for them. If TX/Chicago didn't come out, Brooklyn would have made the playoffs. But that is a moot point. The addition of Jason Burnett was a solid one. But Brooklyn needs more of an inside presence to be a contender at this point.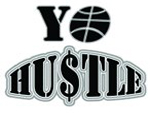 6. (2-3) Yonkers: For the second straight year, Yonkers showed improvement. They were in every game they played, and pushed every opponent. I was particularly impressed with the play of their big man, as well as the play of Terrill George. This team continues to make strides.
7. (1-4) Strong Island: Well, this team had its ups and downs, played some close ones, but in the end, they just couldn't pull it out.
Award for Best Jersey's goes to the Stunnaz.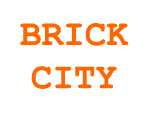 8. (1-4) Newark: Well, shout out to Newark for showing up, we appreciate that, but this team was clearly overmatched.

Get in touch with me early next year fellas, hopefully you guys will be better prepared next year.
---
Tourney Index | Back Home